Are you ready for the most exciting Bridal Show coming your way!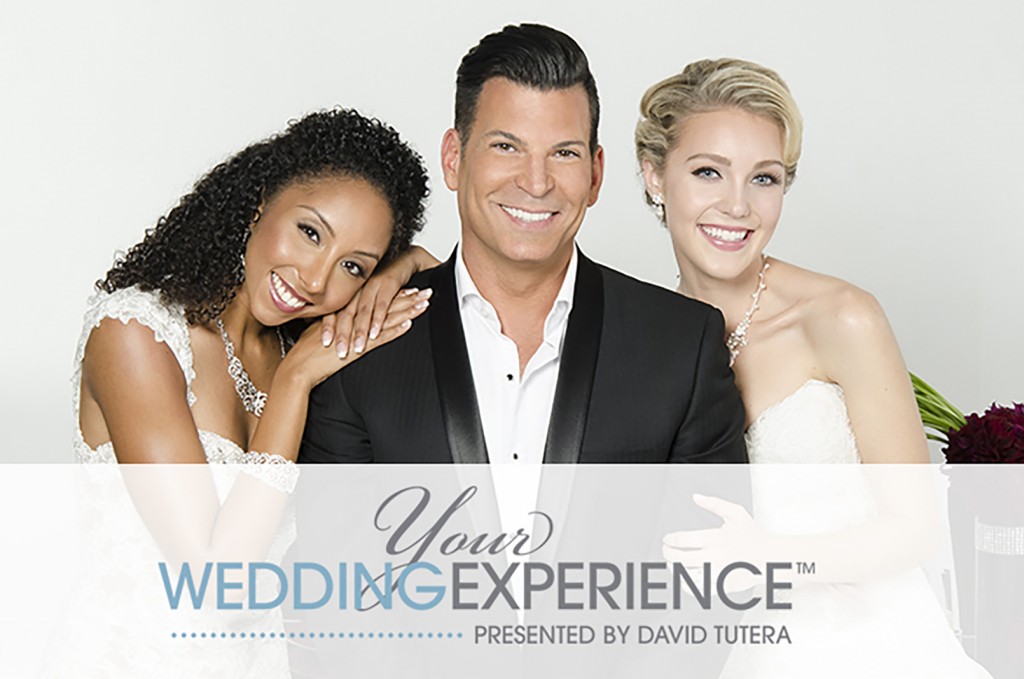 David Tutera is hosting his very own Bridal Show, 'Your Wedding Experience', in Houston this Sunday August 9th, at the NRG Stadium (the former Reliant Arena); and he is brining Buddy the Cake Boss with Him!!  Talk about two of the most inspiring people in the Wedding Industry in Houston for all our Brides to have a change to not only meet but pick their brain! I'm not sure if anyone can be more excited than we are!!
Come see what David Tutera and his team has put together for you! There will be over 100 reputable Wedding vendors, including our very own DJ Dave Productions, all approved by David Tutera himself. Your Wedding Experience should be eventful and unforgettable and we want to help give you exactly that.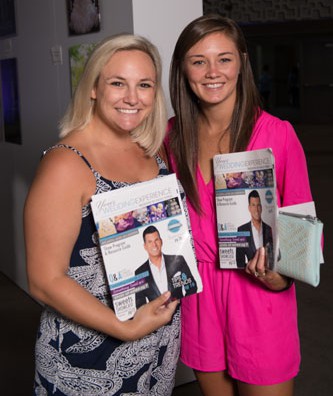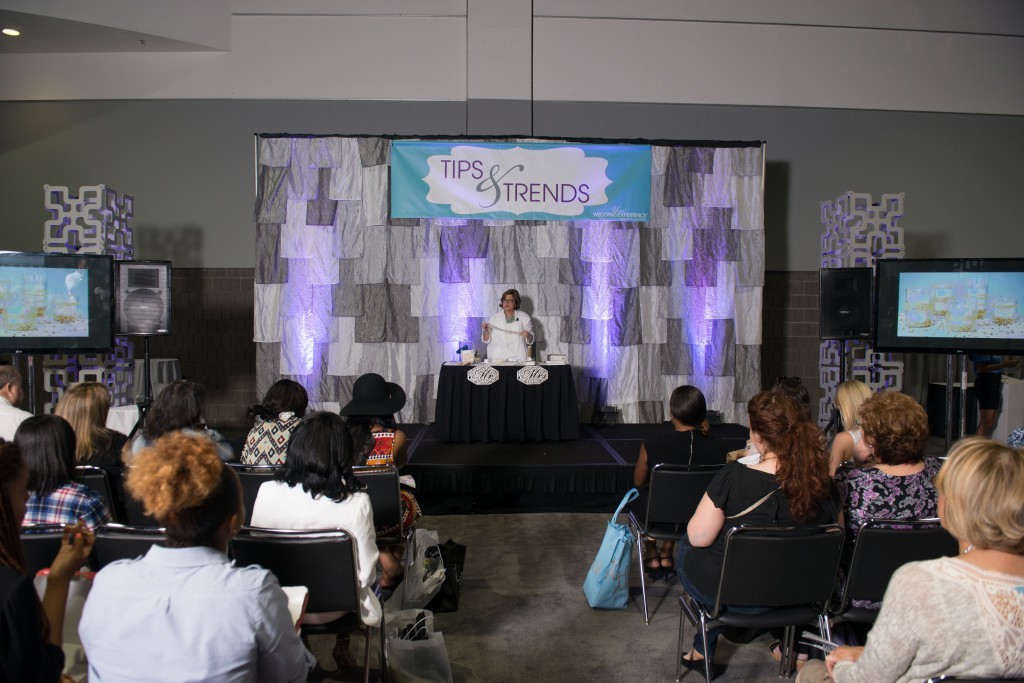 There will Amazing Prize Giveaways: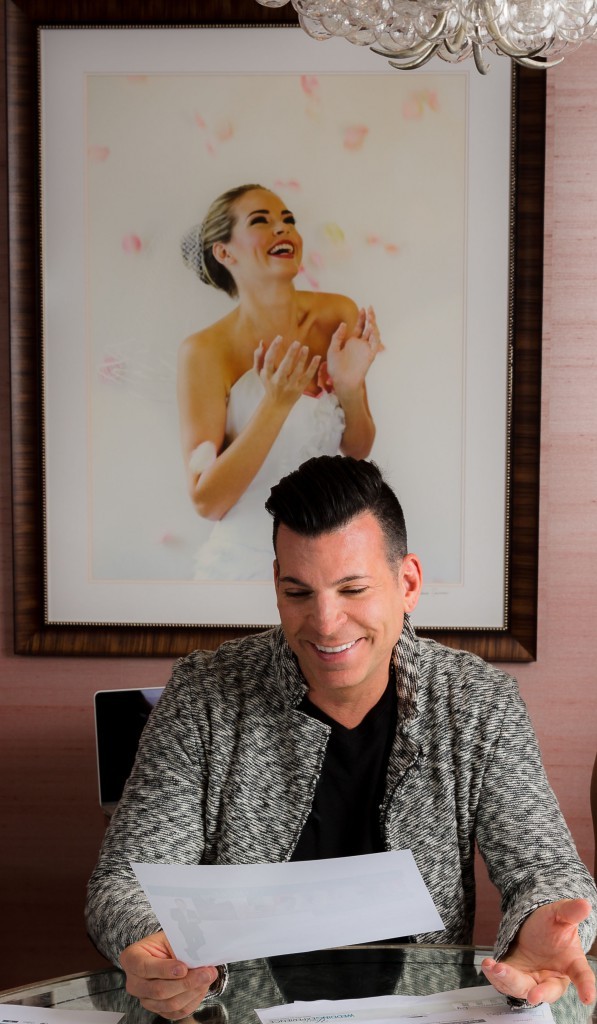 A 1 hour consultation with David Tutera!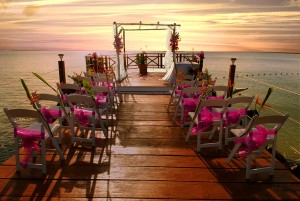 4 Honey Moon Trips!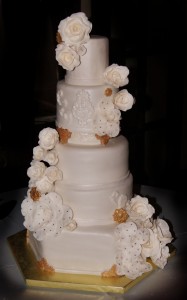 A Wedding Cake!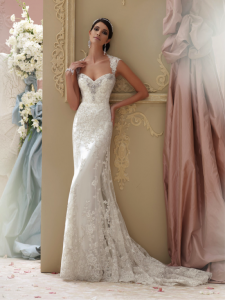 And 2 Beautiful Wedding Dresses!
There will also be a chance to watch the stunning Catwalk, join in on the Sweets Showcase, judged by The Cake Boss, A Tips & Tricks Stage, plenty of Reception/Sweetheart Table Designs, a full color Resource Guide, and a Photo Opportunity with both David Tutera and Buddy Valastro!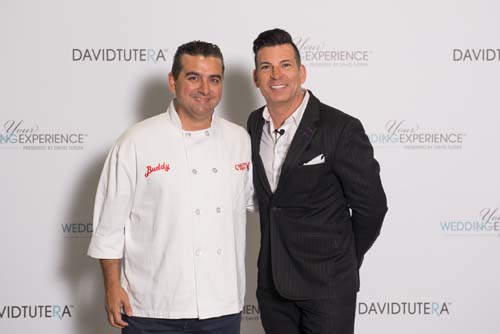 Wondering how to plan your day full of fun?
The doors for the show open at 11:00am with some special VIP privileges that go along with it and it stays open until 5:00pm. That's 7 hours full of loads of inspiration, tons of fun, many many ideas, & lots of time to connect with so many different vendors. With a loaded itinerary you are sure to leave with plenty new ideas for your Big Special Day!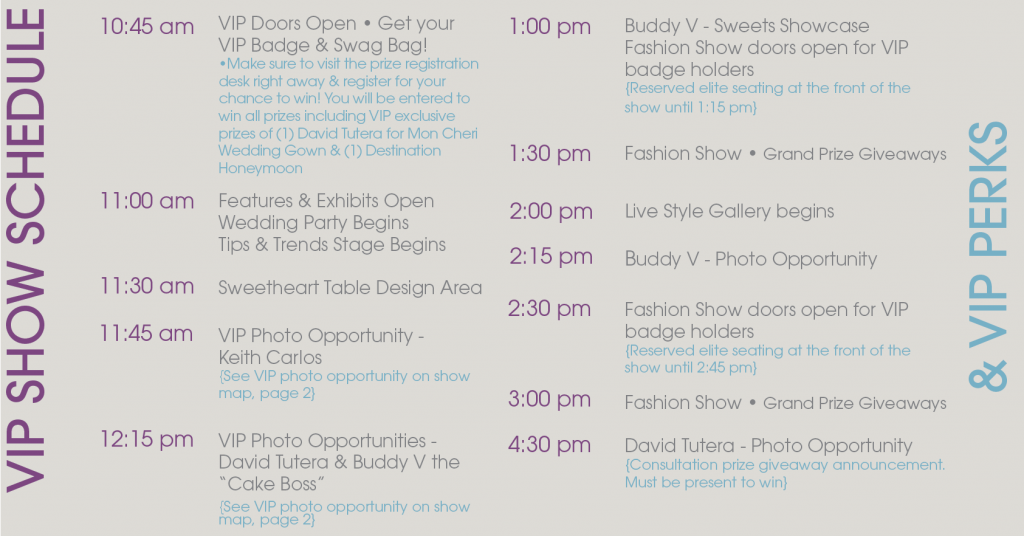 We are honored to be a part of David Tutera's 'Your Wedding Experience' Bridal Show and we hope that we can share our excitement and help provide a unique and unforgettable experience with each Bride and Groom out there too!

Check us out at Booth #422 for Show Specials and an Ultimate Grand Prize Drawing!!