We have had the distinct honor of being a part of so many weddings these past few weeks and look forward to all of our weddings in the future. We have had the opportunity to work with so many great Bride and Groom's and enjoy being able to help make their special day a big hit. So why don't you sit back and enjoy some behind the scenes as we highlight some of our favorite parts of our weddings.
It all starts with the decorations. When planning out the decorations for a wedding there are so many styles and choices to choose from it can get overwhelming. Well, who am I Kidding? Planning any part of a wedding can be overwhelming; but in the end, it's all worth it. Chelsea & Collin chose to go simple and elegant and it was absolutely perfect for them! The sweetheart table screams Romantic, while the centerpieces added just the right accent. (My favorite pieces are the lanterns!) It was such a beautiful celebration with Chelsea & Collin at The Carriage House.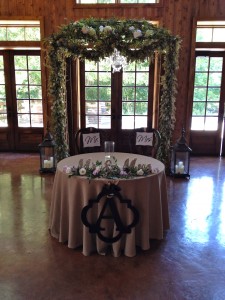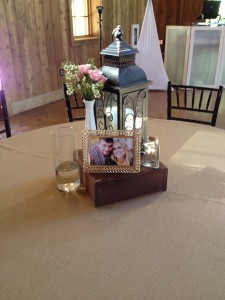 Now who likes to dance? We love to see the dance floor popping all night long! At Kelly & Chandler's Wedding they had glow sticks glowing through the night and their guests were having a blast with them. The up-lighting placed around the room was so gorgeous, it created such a pretty glow on the dance floor and just pulled everyone out to the dance floor where all the fun was happening. If the crowd at your event are dance lovers than them give them some awesome music and some cool lights to move under and they'll never leave. Pecan Springs was the perfect venue for Kelly and Chandler and it's one of those you won't forget!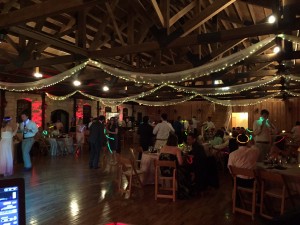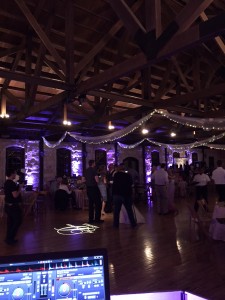 You can't have a wedding without Cake! McKenna & Trey had their ceremony and reception at Amber Springs but they really out did themselves when it comes to their cake. And they didn't only have one cake, they had two! The famous Bride's cake of course & a cute little groom's cake. Now if you haven't been to very many wedding recently, the groom's cake are really making a name for themselves as many couples have sculpted their groom's cake into their favorite hobby or thing. We have seen everything from Texans Helmets to Large Mouth Bass coming out of the top of the cake. This is nothing like the ole' traditional chocolate squared groom's cake. The little old ford with a bed full of cookies is just to die for! Cookies and Cake? Yes Please! But don't forget about the classic wedding cake. Everything about this cake is purely beautiful! From the detail in the flower choices, colors, and the location of them to the dimension the icing adds on this beauty.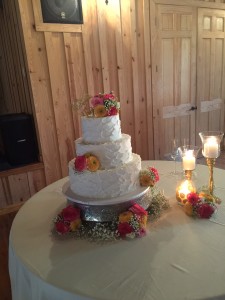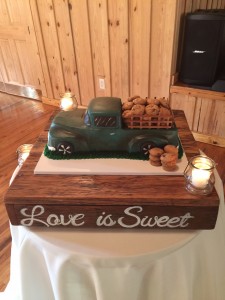 Cody & Kandace's wedding was such a blast! Two of our most favorite things were featured at their wedding. The Dancing on a Cloud Effect not only adds that 'wow' factor for your guests but it is also a romantic and very sweet and special moment for the newlyweds during their first dance. Who doesn't want to complete their wedding with that fairytale moment where you get to feel like you are actually whisked away with your spouse like you're on cloud 9? It just seems so perfect! Now maybe if the Dancing on a Cloud isn't for you, then the Shoe Game will be. This is such a fun game to watch and be a part of. The way it works is the Bride and Groom sit down back to back in the center of the dance floors and each spouse gets a Bride's shoe and a Groom's Shoe. Then a series of questions are asked like the following: Who controls the TV remote the most?  Who wakes up the grumpiest? Or who is more likely to eat dessert for breakfast? After each question is asked each spouse holds up the shoe of the one they think controls the TV remote the most, the one that wake up the grumpiest and the one who is most likely to go for that dessert for their most important meal of the day. If each spouse holds up the same shoe they get to kiss! If they hold up different shoes, then they have to try again. It is so much better to watch in person and the guests get a kick out of it every time. A perfect way to entertain your guests at your wedding. Cody & Kandace had the night of their lives at Madera Estates and it was gorgeous yet totally fun celebration with the two of them.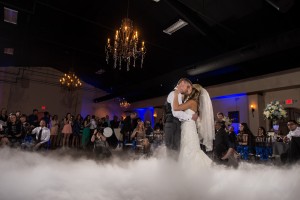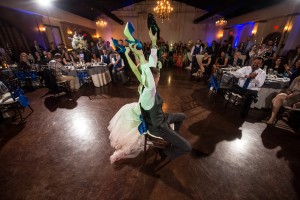 We were so glad to be a part of all of these weddings, to help make them special, bring some fun and entertainment, and be a part of the celebration with all of these lovely couples. We love seeing the love flourish in the air and wish all of our bride and groom's many years of love and true happiness.