Transform Your Event Venue with Stunning Lighting
Add More Flair with Lighting in Houston TX
Check Availability
⭐️⭐️⭐️⭐️⭐️
"Not only does he do a great job playing the music, he also has a great light show."
– Jimmie Reading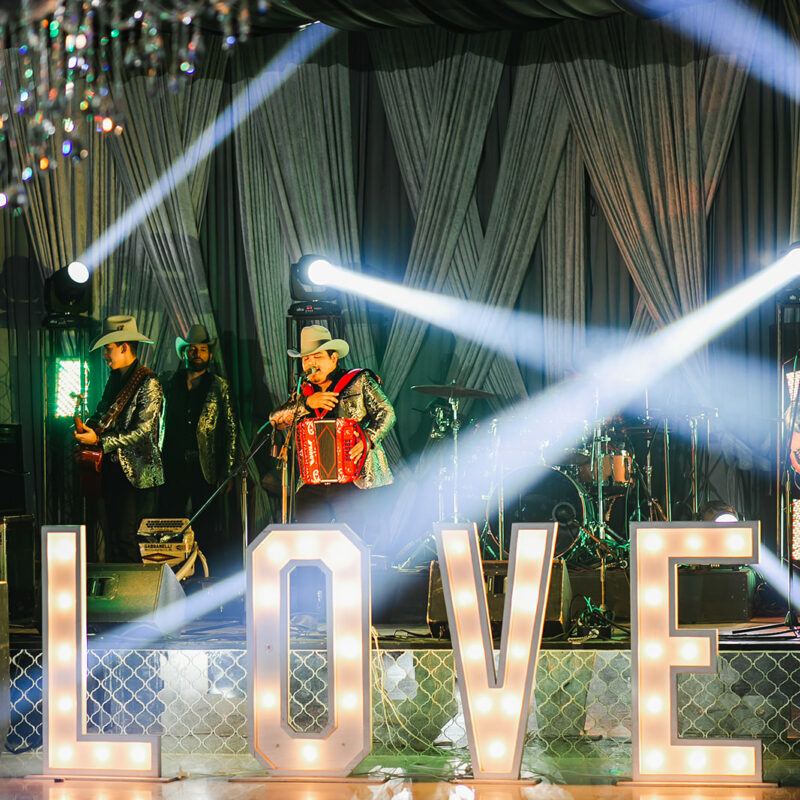 The Most Exciting Sound & Light Shows Available Anywhere in Houston Area
Don't be fooled by the fly-by-night DJ companies with inferior lighting and sound equipment. Rest assured, we only use true professional grade audio sound & light gear by the top names in the commercial sound and lighting industry like JBL and QSC K-Series Equipment, Denon, American DJ, Chauvet, Eternal Lighting, Virtual DJ Pro, Traktor Pro, HP, Lenovo and more. We have thousands of song titles and proudly subscribe to Top Hits music service that are available only to professional mobile entertainers and radio stations for the latest releases.
Lighting Services We Offer
We have a full arsenal of lighting effects that will just wow you and your guests.  Look at our offerings below, then call (713) 806-1085 or email inquiry@djdaveproductions.com.
✔ Dance Floor Washes
✔ Strobe Lights
✔ Moon Flower Lighting
✔ LED Uplighting
Recent Lighting & Effects
Here are a few photos showing the fun from weddings and events who chose DJ Dave Productions. Click on any image to see it larger, then mouse or swipe to see the others. Then, call (713) 806-1085 or email inquiry@djdaveproductions.com to get more information, check our availability and arrange a call or meeting with DJ Dave wedding/event specialist.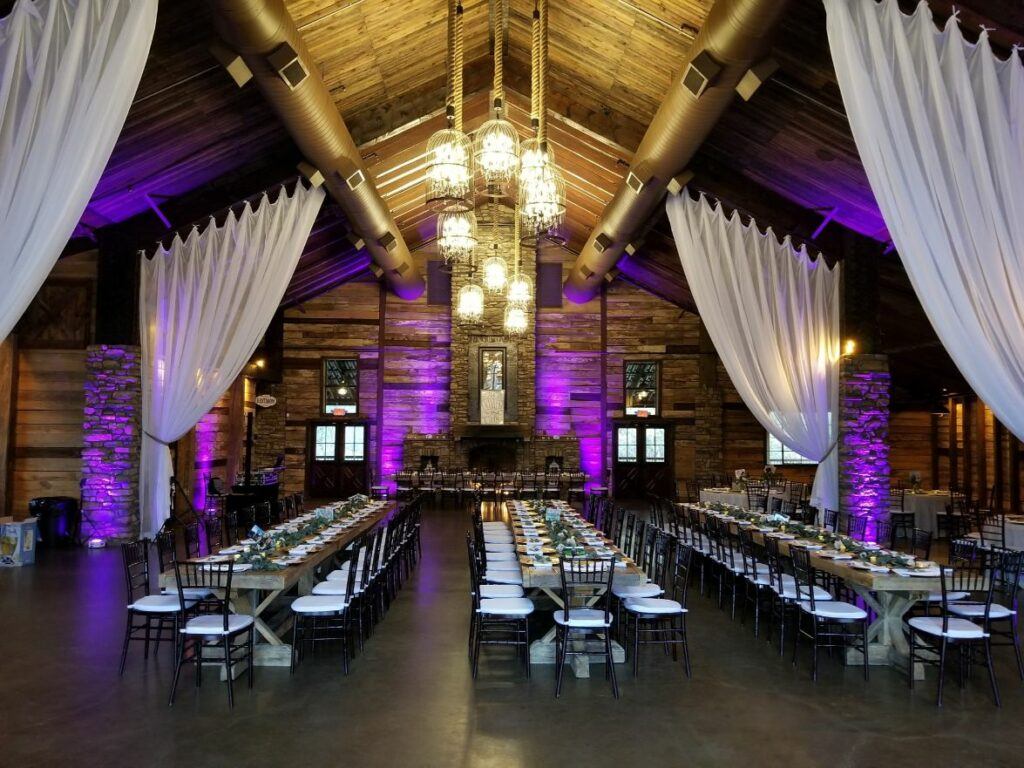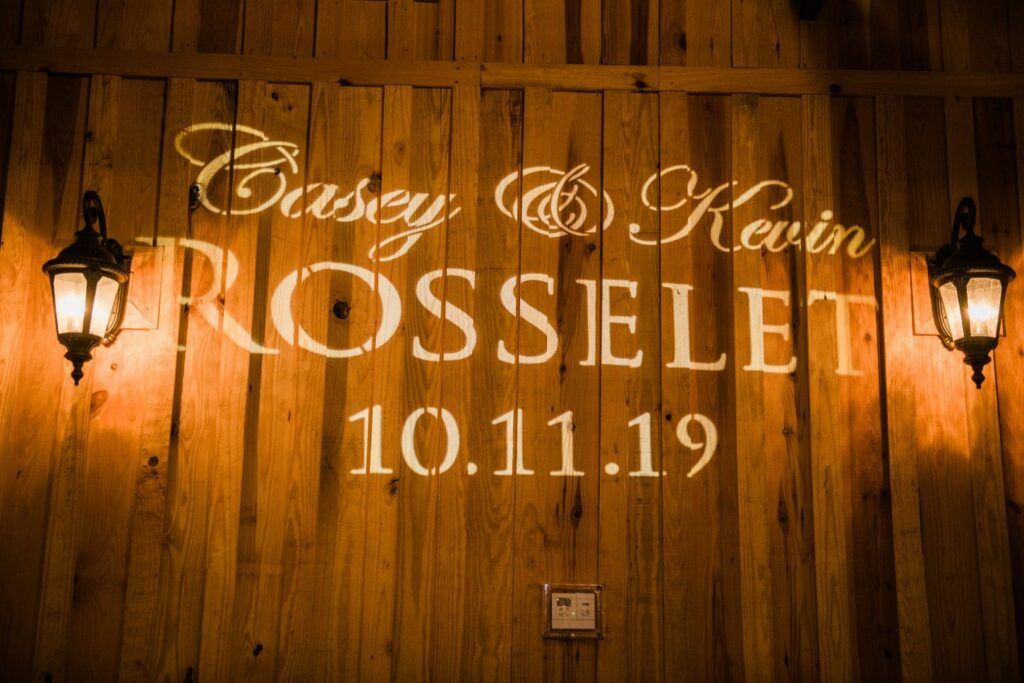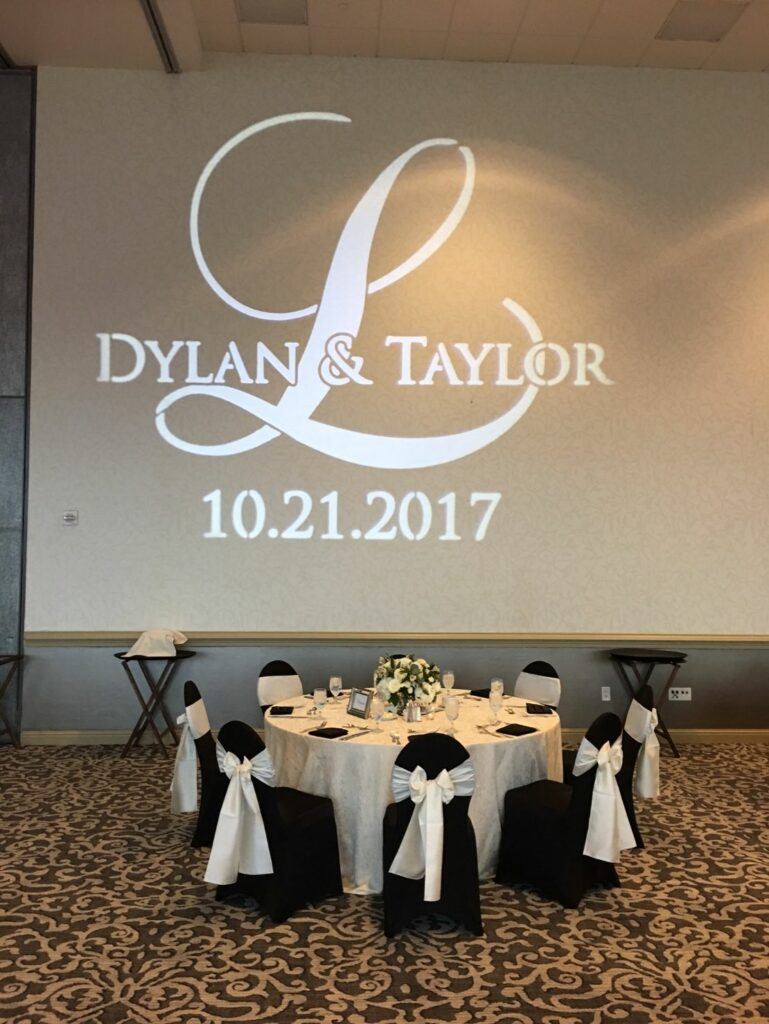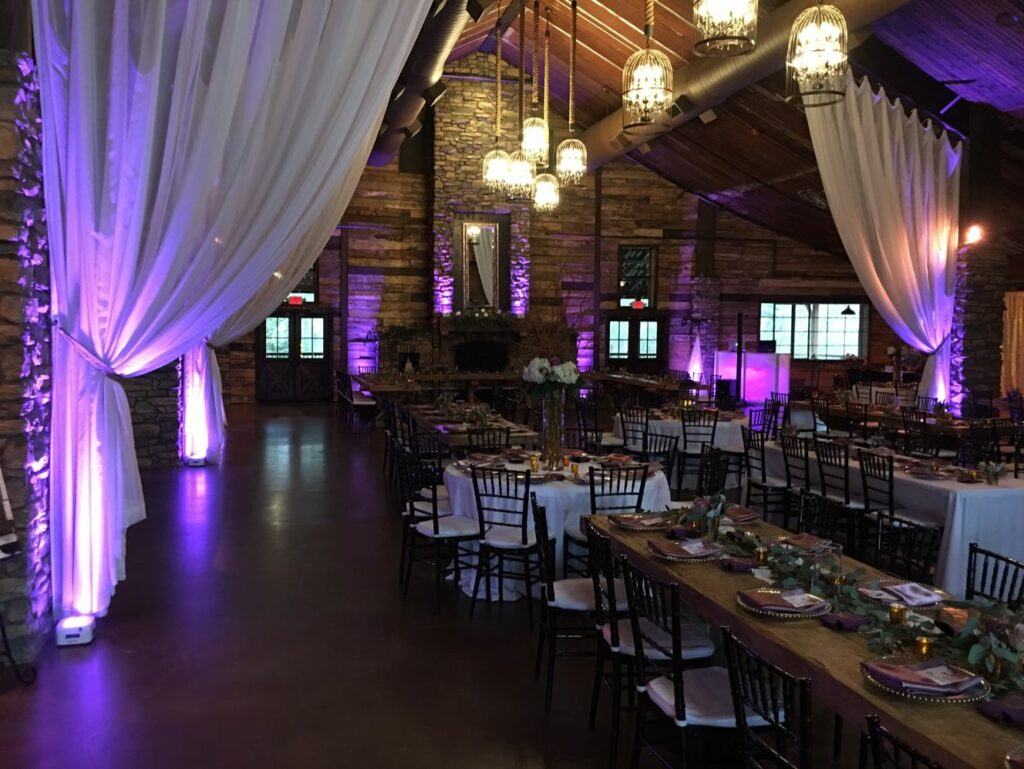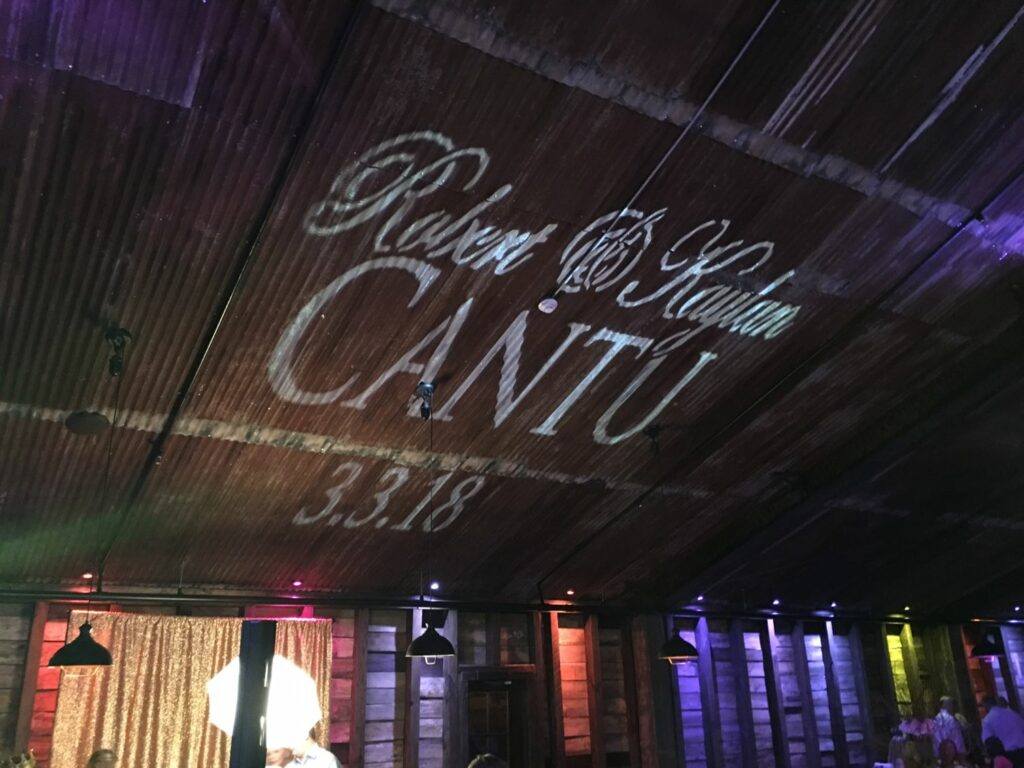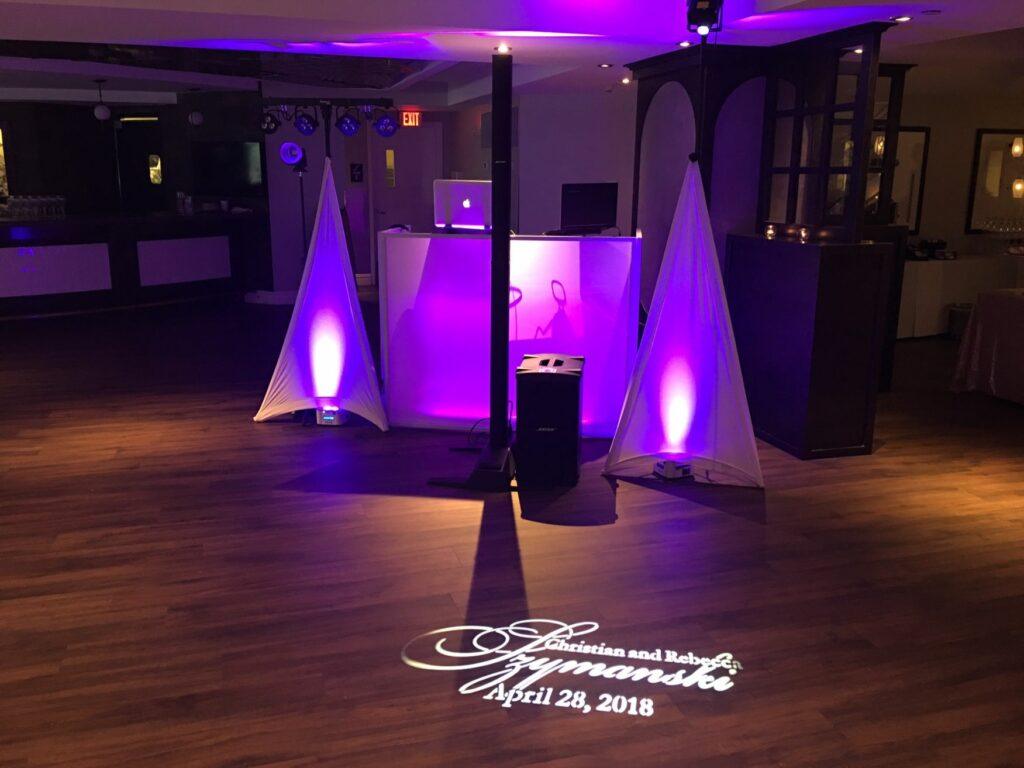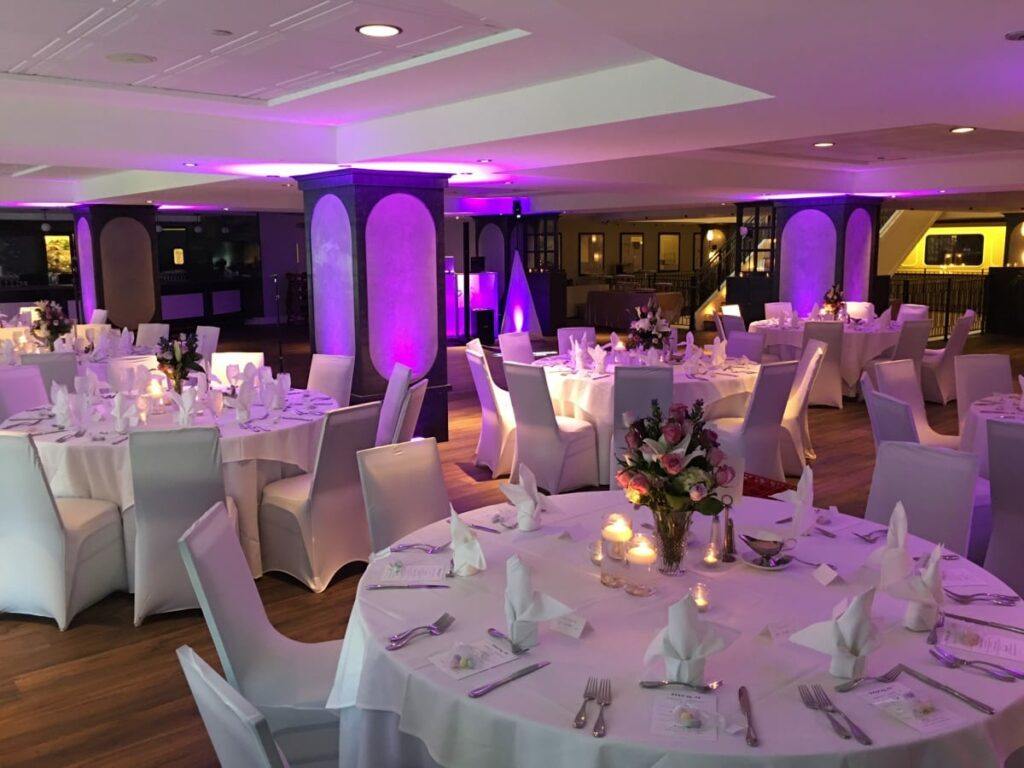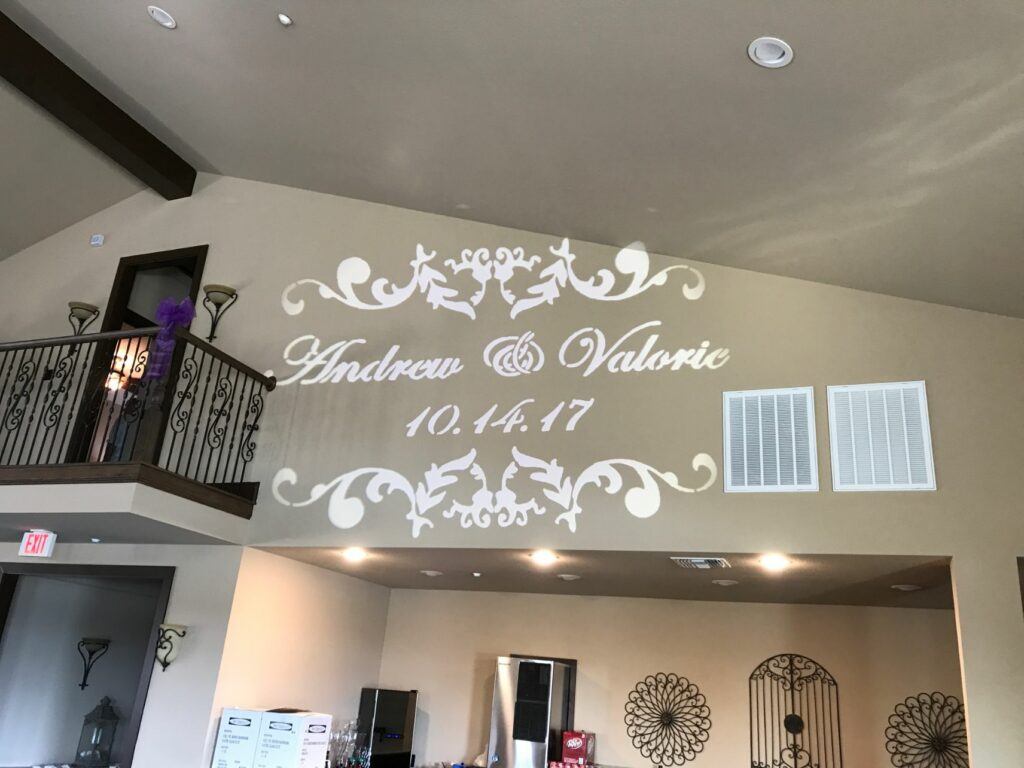 Additional Options & Pricing
Base Rate 4–Hour DJ Services: $1295
Extra Time Rate: $250 Per Hour
1/2 Hour Extra Time Rate: $125
Ceremony Services: $300
Dance Floor Lighting: $300
Additional Speakers: $200 each
Uplighting: $640
TV Truss Stand With 60″ Flat Screen TV & DVD Player: $300
Custom Song Edit: $125
Monogram/GOBO Projection: $300
Dancing On A Cloud Effect: $300
Cold Sparkler Machines $500
Upgraded Premium Sound: $500
Travel: 55c per mile each way over 75 miles; plus hotel room and meals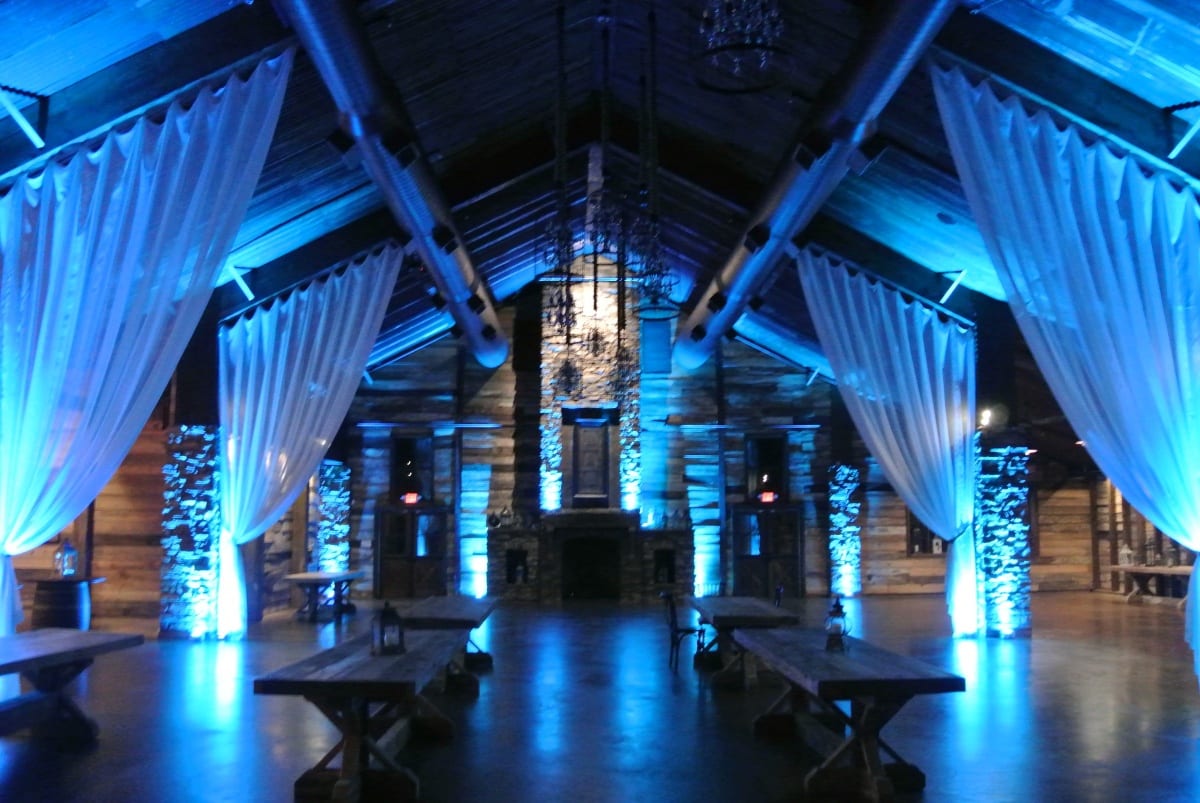 LED UP-Lights Battery Powered, WiFi Controlled
Premium Sound Upgrade
$ 500
Highly recommended for parties of 300+ or larger venues
This system has 2 Electro Voice ETX 35P Dual 15″ Speakers Self-Powered, and 2 Electro Voice ETX SP-118 18″ Powered  Sub-Woofers that have incredible high-quality bottom end stereo sound to handle larger crowds. 8,000 Total Watts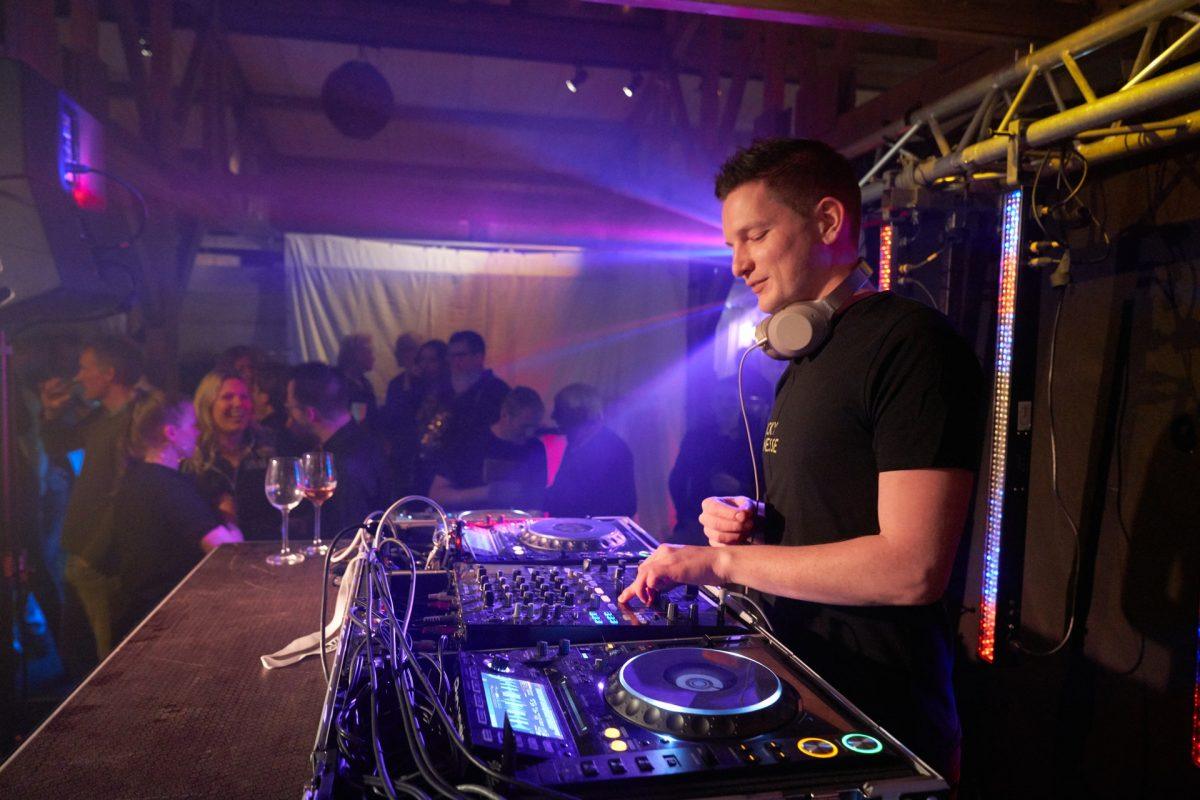 Additional Speaker for Remote Cocktail or Sound Reinforcement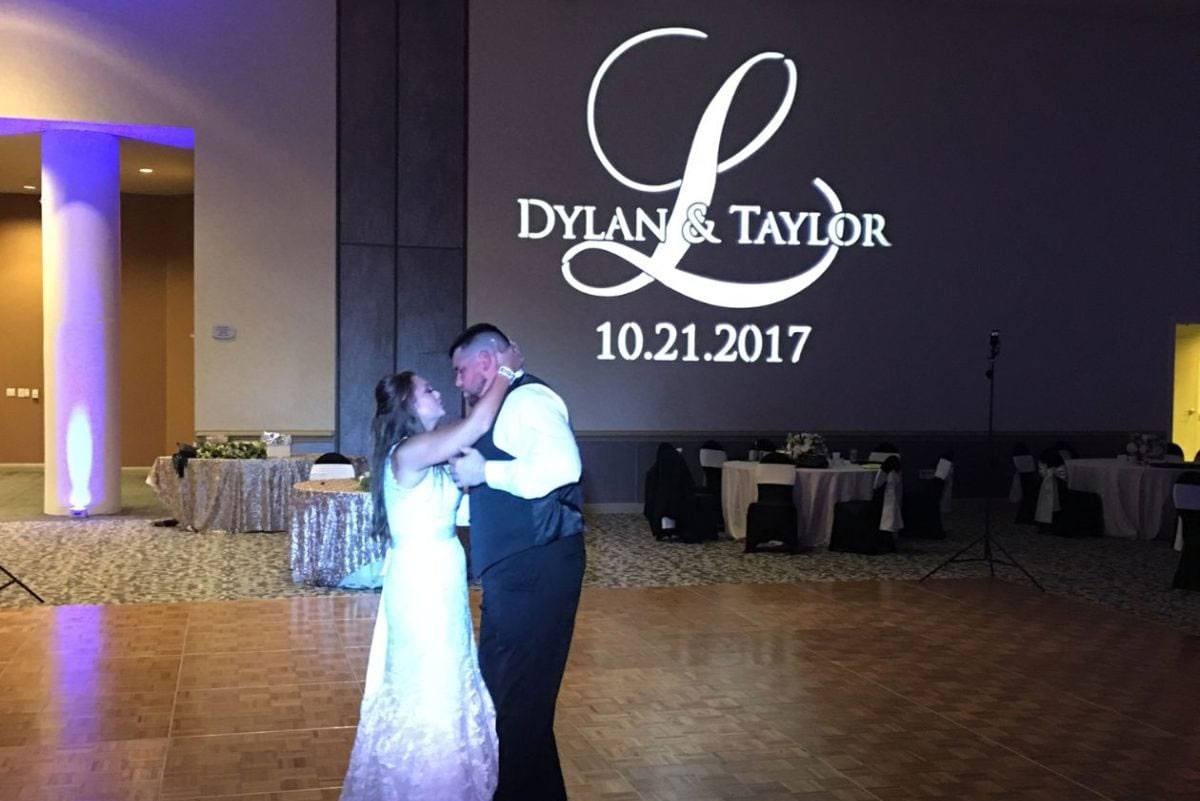 Slideshow Projection
$ 300
TV Truss Stand with Flat Screen TV 60″ & DVD Player
Note: Includes TV, TV Stand, DVD Player and HDMI Cable, Truss 5.56ft Tall, Base Plate, and TV Mount
Please Note: (Client Provides and Makes Slide Show)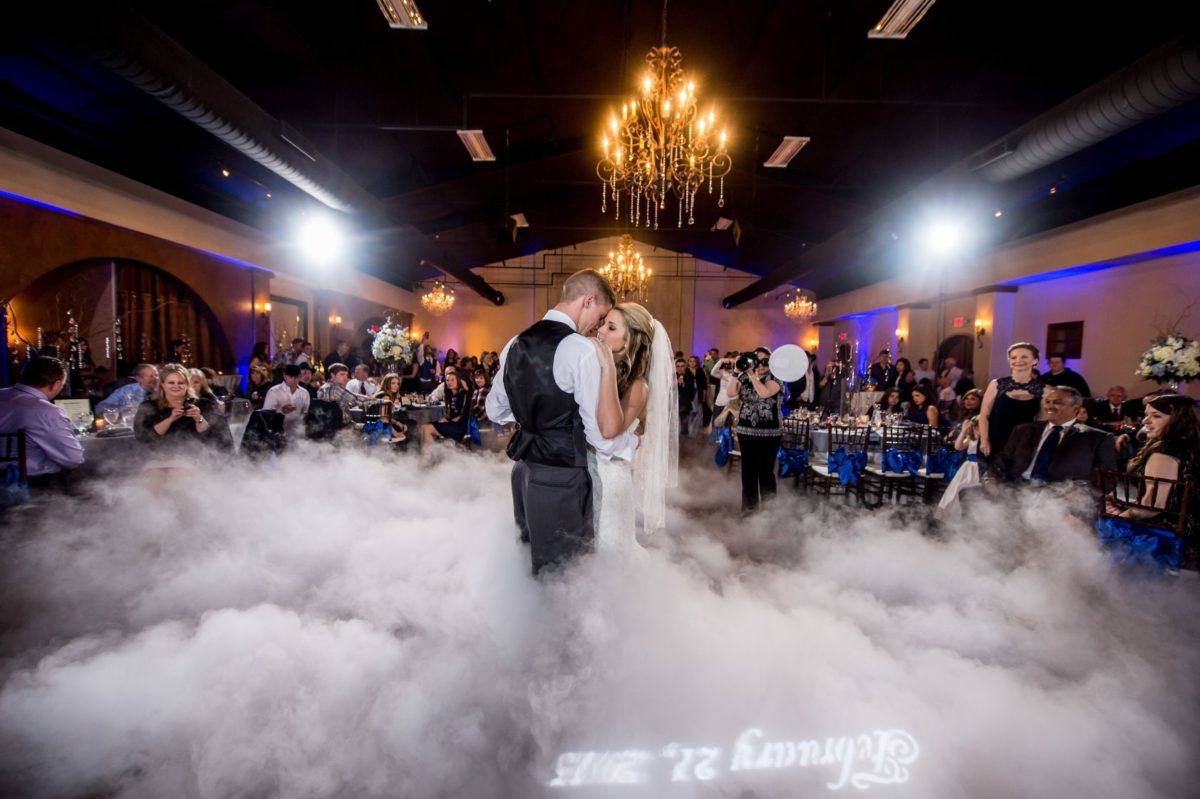 "Dancing On A Cloud Effect" Low Lying Fog
An amazing effect guaranteed to WOW everyone
Enjoy every passing moment on your first couple dance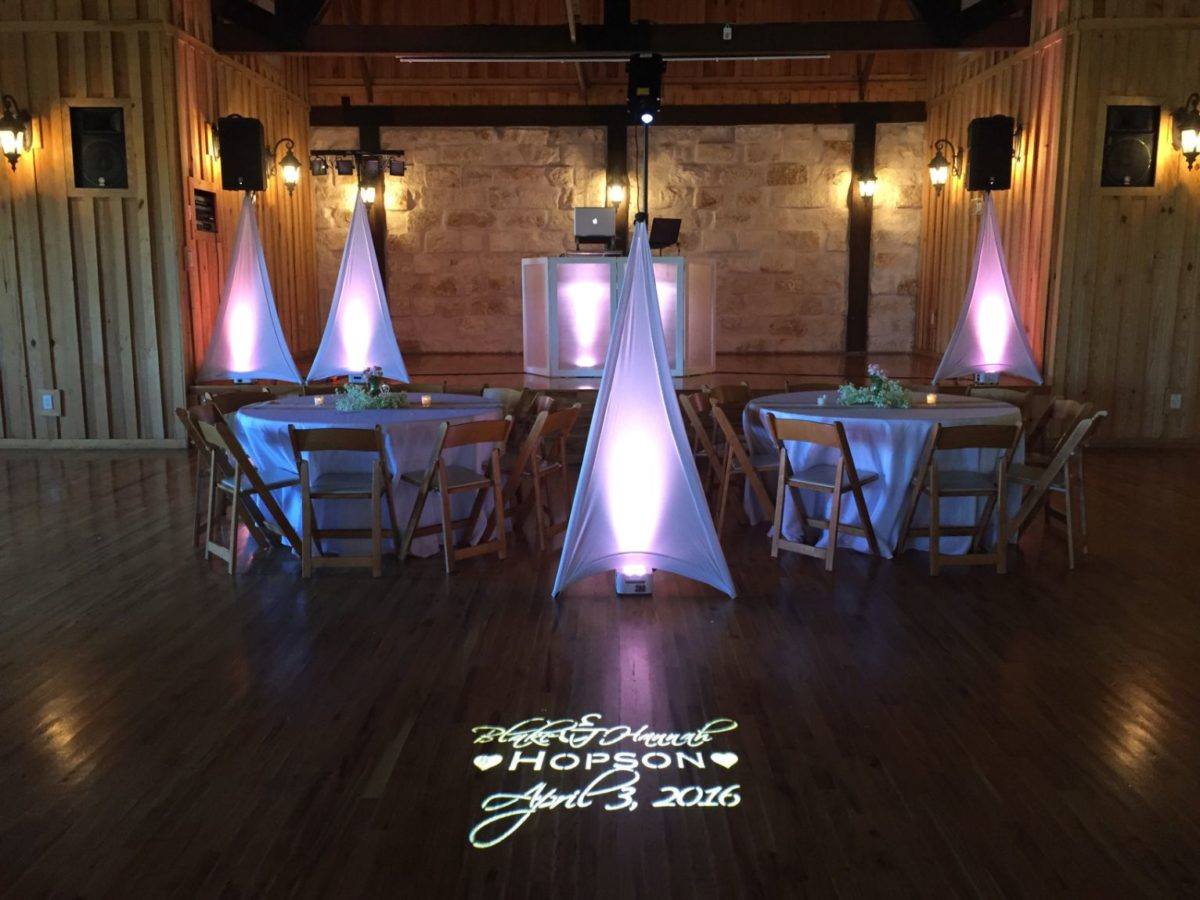 Monogram Projection
$ 300
Static/Animated Projection
See your "name in lights" – a great highlight to reception or event
See your name projected on dance floor, ceiling, or wall