The bouquet toss is the kind of old tradition that's more than appreciated today as well. And why wouldn't you love this special moment? It's fun, it brings people together and it fills the air with positive vibes – especially if you have enough guests to make this moment feel really energizing for everyone.
How to choose the very best song for the bouquet toss? We have some wonderful ideas for you – so read on and find out more.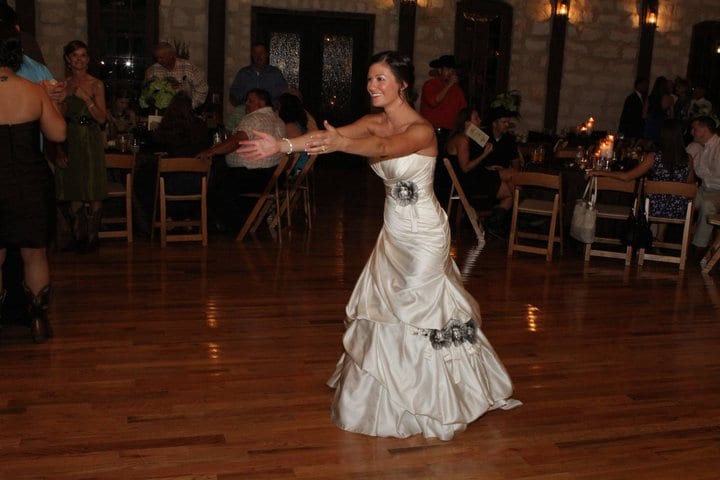 Nelly Furtado's Maneater. A true classic when it comes to empowering songs, this is the perfect choice for a group of ladies who are very much aware of their femininity and strength. They'll have tons of fun trying to catch the bouquet on this tune!
Shania Twain's Man, I Feel Like a Woman. Another truly empowering song filled with lots of energy and strength, Man, I Feel Like a Woman is the kind of "oldie but goldie" tune everyone wants to dance to – so it will surely add a lot to your bouquet toss as well.
Roy Robison's Oh, Pretty Woman. With more than 5 decades of history behind it, this song still has the power to get people off their seats and make them feel really great. If you want a true classic played during the bouquet toss moment, this is it!
Beyoncé's Run the World (Girls). If there's someone who should really give lessons into how to make songs that are all about femininity and feminism, Beyoncé is the one. If you love her, but if you are tired of hearing the same old All the Single Ladies at weddings, Run the World (Girls) is a great option.
Looking for a truly amazing wedding DJ, capable of "reading" your guests and playing songs they will definitely love? Contact DJ Dave Productions and leave your wedding music into our experienced hands!