One of the things we love most about what we do is the way the positive energy is contagious when it comes to larger groups of people having fun on the dance floor. That is precisely why we always recommend to our brides and grooms that they create a special moment just for their wedding party members – their energy will "attack" everyone else, and this is one of the best ways to start a wedding reception.
What are some of the best songs you could choose for your wedding party dance? We've gathered some of them right here – so continue reading if you want to find out more.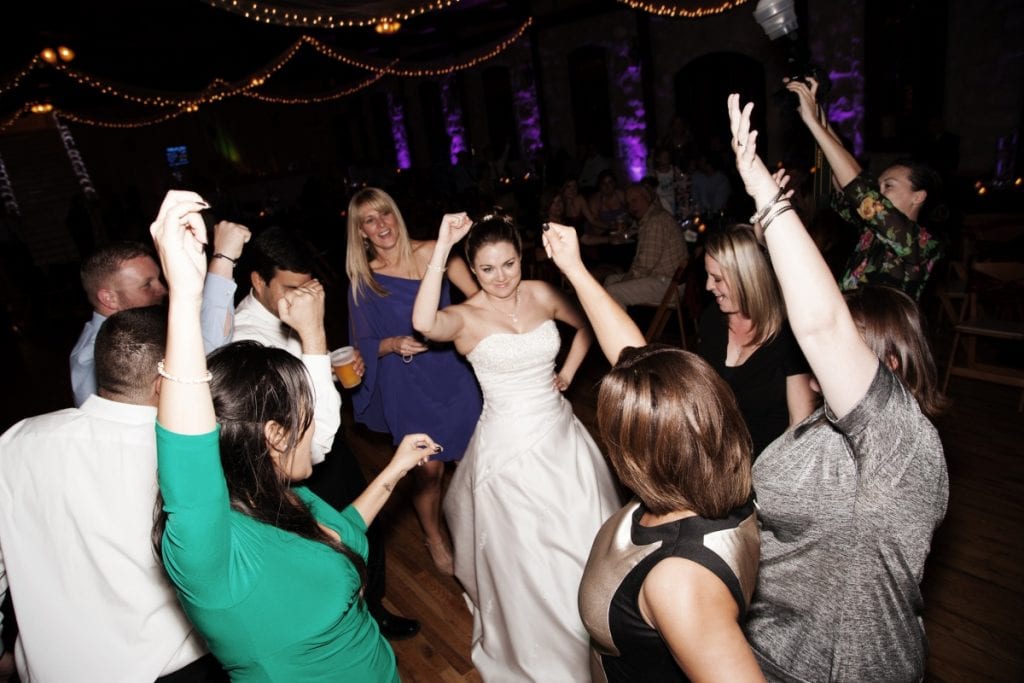 Dionne & Friends: Elton John, Gladys Knight and Stevie Wonder – That's What Friends Are For. With a group of such talented people singing this song, you cannot expect anything less than awesomeness from it. And that's precisely what you get: an energizing tune filled with emotion and beauty, a song that feels created specifically for wedding parties. Great choice indeed!
Sister Sledge – We Are Family. This particular song is a real masterpiece that transcends the decades and feels very much "now" as it feels "then". A fun, fun tune every single guest will recognize – and more importantly, every single guest will want to dance to. Even more, this is a song that's not only fun and great as a party starter, but the meaningfulness behind it is absolutely perfect for your bridesmaids and groomsmen too.
Black Eyed Peas – I've Got a Feeling. Although it's been years and years since this was released, it remains one of the most popular party kick-starters ever. We love the idea of having your bridesmaids and groomsmen dance to this, precisely because their energy will affect everyone, and this will give you a great start into the wedding fun!
Cupid – Cupid Shuffle. Want a line dance to start your wedding? Want your bridesmaids and groomsmen to be in the spotlight as more and more guests join in on the fun? This song is perfect if you want to create a group moment that will start the wedding reception with a lot of positivity!
Looking for the very best wedding DJ in Houston? You are in the right place, then! Contact DJ Dave Productions right now and learn everything you need to know about the amazing wedding DJ services we provide!