Your first dance is such a magical moment of the entire Big Day! Naturally, you will want this micro-event to be accompanied by a song that's really amazing – but how do you actually chose it? With so many stunningly beautiful songs out there, we understand how this decision might be more difficult than you thought at first – but we're here to help you with some tips. Read on and find out more about choosing your first dance song!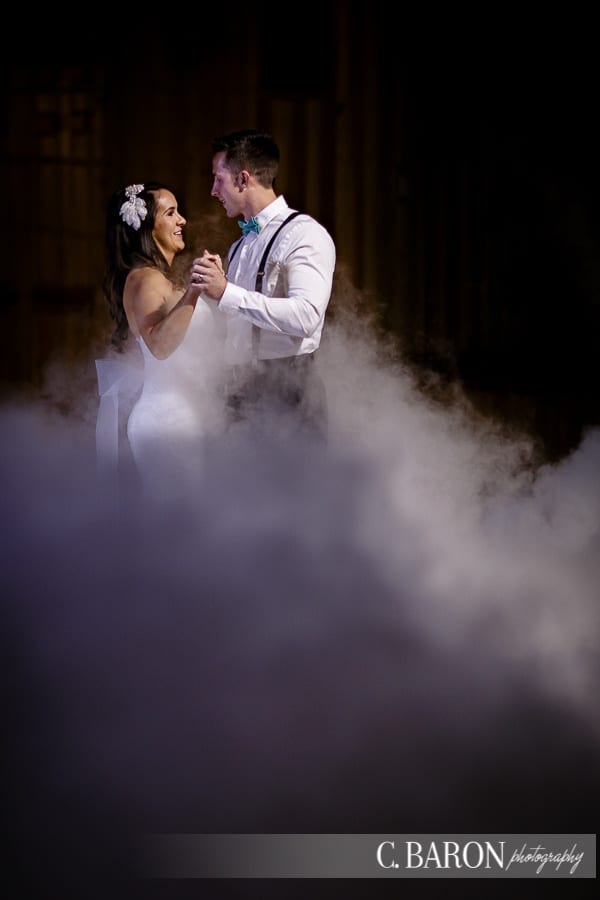 Look into your love story – more than often, couples find their first dance song in a moment that was meaningful and life-changing for their relationship. The song that played on the background during your first date, the first song you ever danced on together, or maybe even the theme song for that TV show you both loved so much – each of these options is amazing in its own way.
For other couples, finding the first dance song is a matter of pure accident. If you stumble upon a tune you really love and if it clicks with your wedding and love story, then you have most likely found the one.
Last, but not least, you don't have to bow to tradition. Some couples choose to blend in multiple songs, while others leave it into the hands of their DJs. It's all up to you, in the end – the most important factor to remember is that you are the ones who should be happy on this very special day of your lives.
DJ Dave Productions has the experience, the equipment and the true talent you need to make sure you and your guests have the time of your lives at your wedding. Contact us right now and let's talk about your wedding day – you won't be disappointed!