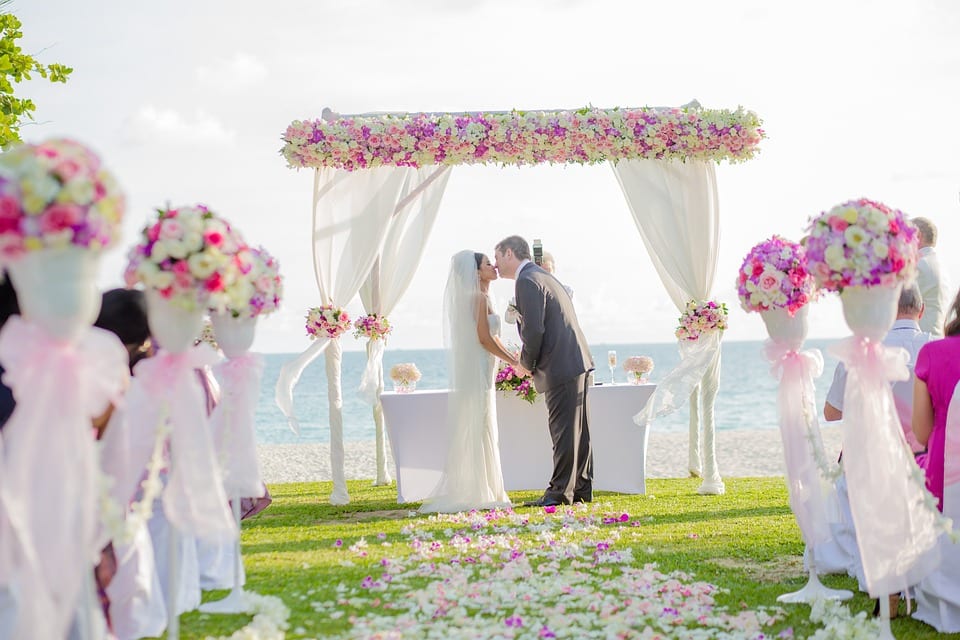 Are you planning a summer wedding? If so, know that you have made a wonderful choice! Vowing your love to your partner with the sun beaming down on you…what could be more beautiful?
Take a Look at the Wedding Services That DJ Dave Productions Provides
However, while summer is a gorgeous season, know that it presents a great deal of heat, which could cause your wedding guests some discomfort!
We believe that every guest attending your big day should be comfortable! That's why, here at DJ Dave Productions, as Houston wedding DJs, we have comprised some ways in which you could cool off your guests at your own summer wedding. If you would like to discover what these ways are, be sure to continue reading:
Keep Them Hydrated

If you are sitting within the heat, chances are you will get thirsty. So, ensure that you quench your wedding guests' thirst by keeping them hydrated! Having bottled water available is certainly ideal. In addition, know that you can go the extra mile by serving some chilled cocktails for your guests to enjoy as they watch your wedding ceremony.

Shield Them from the Sun

It certainly wouldn't be ideal if the sun was beaming down on your guests as they are trying to enjoy your wedding ceremony. Sun in your eyes, getting hot…that's certainly quite uncomfortable! Therefore, you will want to shield them from it. You can do so by presenting your guests with parasols. In addition, know that they would pose as the perfect wedding favors!

Provide Them with a Chilly Treat

When you think of summer, what dessert comes to mind? Ice cream! So, you should certainly consider creating an ice cream buffet for your big day! By doing so, you can cool your wedding guests off in a delicious way. Comprise yours with an array of flavors and toppings, and you can ensure that all of your guests will be pleased!
Everyone attending your summer wedding should be kept cool! These are just a few ways in which you can cool off guests on your own big day.
View How Lighting Will Enhance Your Wedding
If you are ready to hire a wedding DJ in Houston, Texas to entertain your own nuptials, please contact us here at DJ Dave Productions! We believe that every wedding should be a festive event, and would be honored with the opportunity to ensure that yours is.
Photo Source: https://pixabay.com/ – Romantic-m