Your wedding will be comprised out of multiple smaller micro-events – each coordinated with a song that's meaningful and relevant for your relationship, for your background, and for who you are in general.
Of course, you already know that you should pick a sweet song for the processional, a high-energy one for the recessional, and a personality-matching one for the moment you walk down the aisle. But do you know how long each of these wedding "music sections" should take? We have some tips for you, so that you plan the perfect wedding music timing.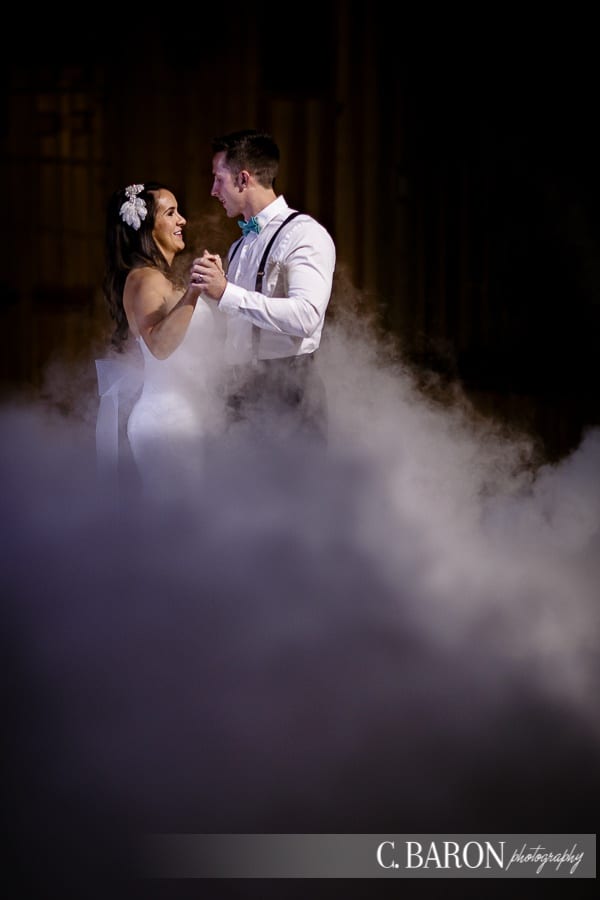 Generally speaking, the processional song should last for about 4 minutes. However, if your wedding party is larger than the average, you should try to choose a song that lasts for longer than that – or at least prolong the moment in a way that allows all of them to walk down the aisle and take their positions at the altar.
Furthermore, your own bridal walk down the aisle song shouldn't be very long either – however, you don't have to stress over this, as it can be gradually muted as you approach the altar. Focus on choosing something truly suitable for you, though!
Last, but definitely not least, try to keep your First Dance song at about 3 minutes. Nobody will actually "clock" you, but choosing a song that's too long will make it hard for you to keep your guests' interest levels as high as possible, for the entire duration of the moment. Stick to something sweeter and simpler instead, and guests will be delighted to watch you dance your First Dance as husband and wife!
Looking for the very best wedding DJs your guests have ever witnessed? Contact DJ Dave Productions and allow us to be the ones who hit the "play" music for your Big Day!