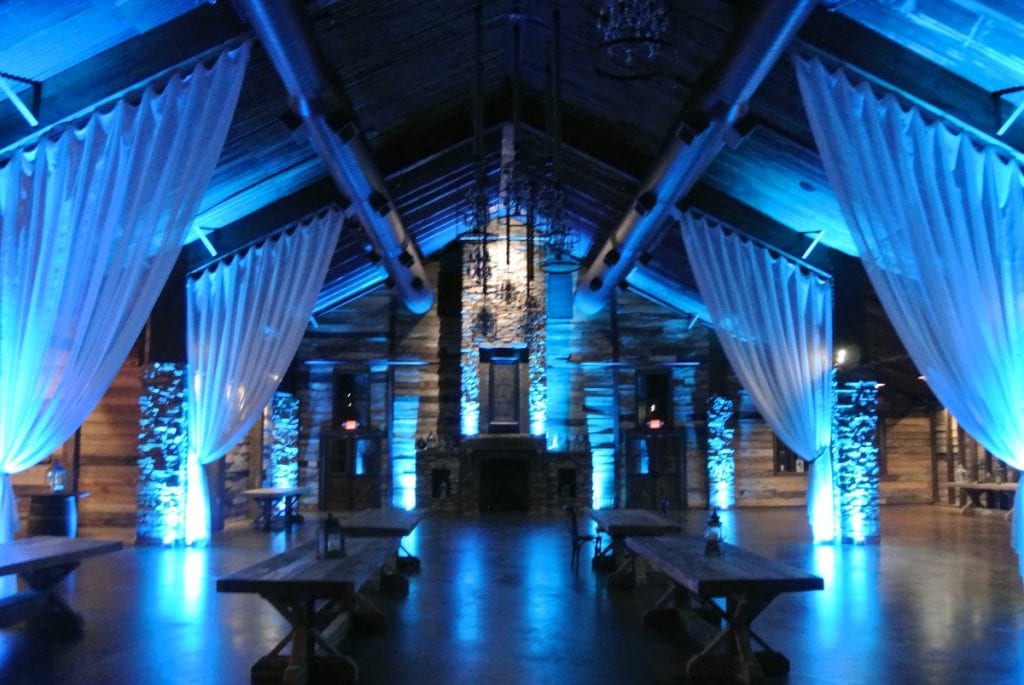 When you and your partner tie the knot, surely you will want to be the center of attention. After all, this is your big day and you deserve to have all eyes on you. Planning music will make the moment personal for you and stepping on stage will allow you to draw every eye to you.
Song Inspiration for Your Wedding Reception
But, if you are looking for a boost in your wedding mood, décor, and more, you can make great use of up-lighting.
Here at DJ Dave Productions, we adore seeing couples showcase beautiful up-lighting throughout their big day! That's why we have gathered five reasons as to why you should utilize up-lighting for your own wedding. If you are ready to gain some great insight, be sure to continue reading:
Add Pizzazz to Your Venue. Your venue is gorgeous, of course! But, with a little help from up-lighting you can really enhance those special details that you adore. Whether you want to light up podiums or accentuate elements of décor that your space presents, such as unique architecture, up-lighting will do just that.
Skip the Fire Hazards. Candles are certainly romantic! However, they are a neon target for wedding disasters and pose a very real threat of fire. Skip this hazard when you use up-lighting! You can represent an intimate appeal with the use of up-lighting, without having to worry about any potential fire hazards.
Allow Your Environment to Adapt. You won't have one consistent mood throughout your wedding, as your vibe could switch from festive to romantic. With the use of up-lighting, you can create moods with changing colors to complement the atmosphere that you wish to present throughout your wedding.
The Colors of Your Wedding. Sometimes, you just need a little color in your life! You can have exactly that with customizable up-lighting that presents itself in many different hues. So, know that no matter what color scheme or theme you have chosen for your big day, your up-lighting can complement it.
Save Money. If you have to adorn every bit of your venue with decorative elements, you are wasting money. With the use of up-lighting, you can showcase an element of décor that is a show-stopper all on its own. So, know that it will be much more budget savvy and easier to showcase up-lighting for your décor.
Gorgeous Father-Daughter Dance Song Suggestions
The use of up-lighting can help you create an incredible atmosphere for your nuptials, and these are just a few of the many reasons how. Here at DJ Dave Productions, we offer up-lighting in Houston, Texas. If you are ready to illuminate your big day with gorgeous Houston up-lighting, please get in touch with us today.