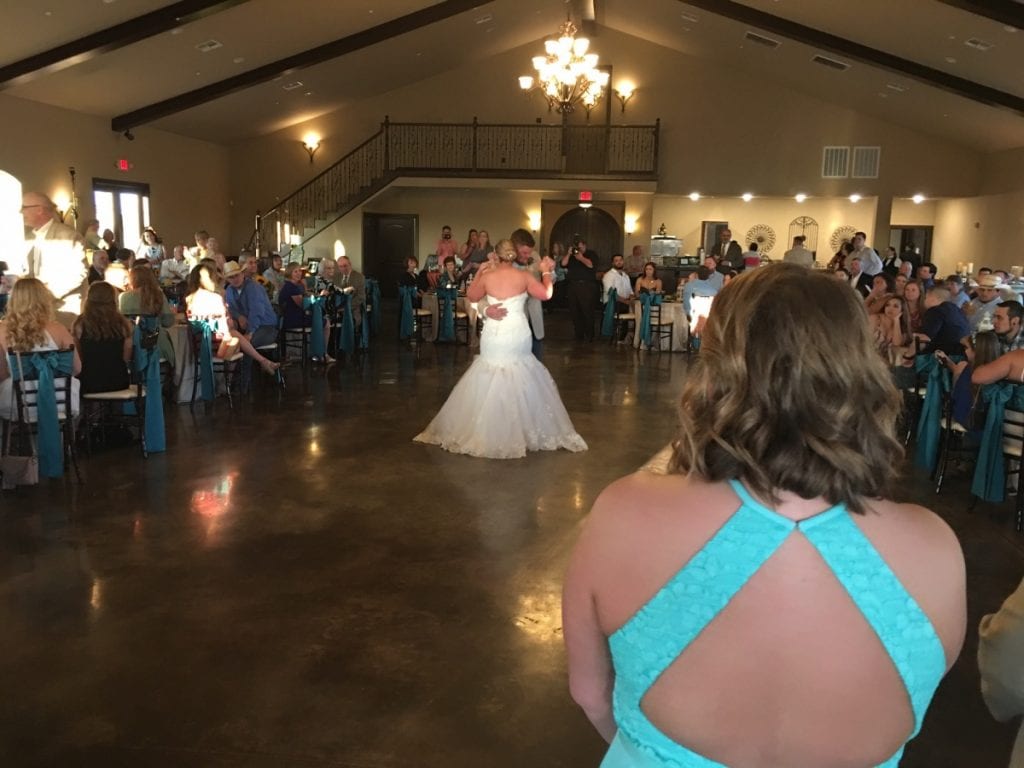 What details are you most looking forward to on your special day? Whether it's your grand bridal entrance, or spending time with your bridal party, your time with your partner is certainly at the top of the list. You have a series of firsts that you get to share with your spouse to-be, including your first dance.
Top Reasons to Present a Photo Booth at Your Wedding
Your first dance can be an intimidating moment, as you want to make a good impression for your partner as well as your guests. But, it certainly doesn't have to be.
Here at DJ Dave Productions, we want you to enjoy every second of your beloved first dance! That's why we have gathered some tips for choosing the perfect song for yours. If you are ready to take in some great advice, be sure to continue reading:
The Right Beat. The beat can be everything when it comes to your first dance! Not only do you need the right beat to get into the mood for your dance, but it also needs to fit the occasion and be easy to glide across the dance floor to. This is your first dance as newlyweds, and depending on the mood you are trying to set, your beat should help you communicate this special emotion. If you are seeking a slow, yet romantic song, consider a tune such as At Last by Etta James. Or, for a more upbeat song, Is This Love by Bob Marley would be an ideal choice.
Meaningful Lyrics. Songs are a way to communicate our feelings and express our emotions. After all, the lyrics will tell a story. Discovering songs with lyrics that speak to the relationship that you share with your partner will help you make this moment much more meaningful. All of Me by John Legend is certainly a loving song option that you could choose for yours.
Agreeing. The point of your newlywed dance is to celebrate you and your partner joining together! Shouldn't your music honor this joined life you made? Your song should be a common interest for you and your partner. It's only fair, and it may even give you the opportunity to learn a little more about each other. So, make sure that you both agree on the song that you choose.
Tips for Selecting the Music for Your Wedding Ceremony
Were these tips helpful for you? If so, you can now go about choosing your first dance song with ease. Here at DJ Dave Productions, as a Houston wedding DJ, we are happy to help you find the perfect music for your wedding soundtrack. Contact us today to begin working with your wedding DJ in Houston, Texas.