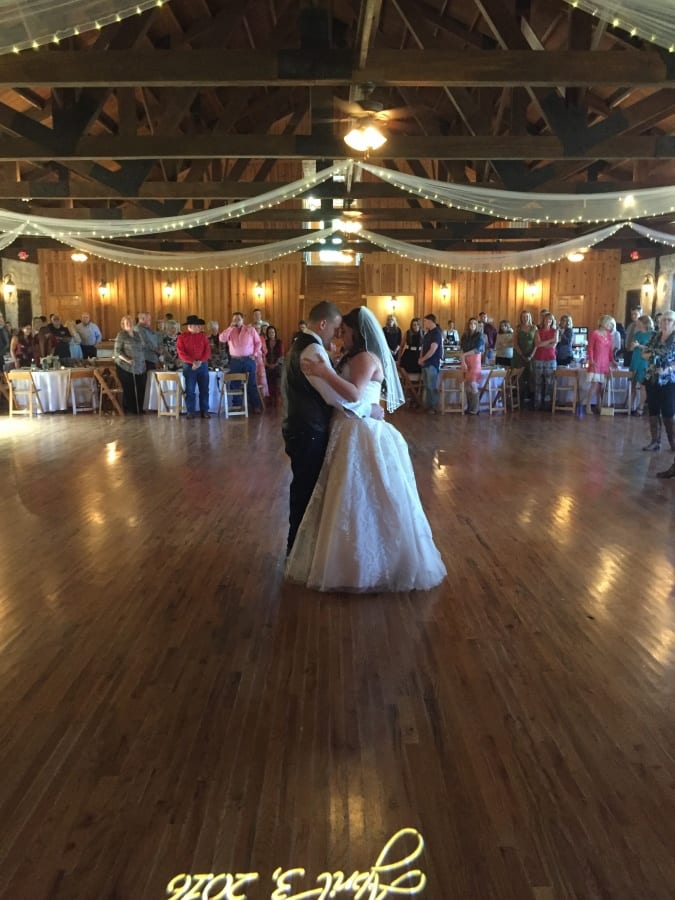 Your wedding is a once in a lifetime event. Therefore, it should showcase an array of details that will make it one of a kind!
Take a Look at How Lighting Will Enhance Your Houston Wedding
Gorgeous lighting, a festive dance floor; there are many elements that you could choose to showcase at your own wedding to make it a unique and fun experience!
We believe that every wedding should be an event to remember! That's why, here at DJ Dave Productions, as Houston wedding DJs, we wanted to share with you some of our unique services that you could utilize for your own big day. If you would like to discover what these services are, be sure to continue reading:
DJs

Would you wedding really be a celebration with a festive DJ presenting celebratory music for your dance floor? We believe that music is the heart and soul of a wedding reception. We will work with you to make your wedding day unique and unforgettable. From comprising the perfect playlist, to presenting the role of a MC and encouraging guests to get out on the dance floor, our DJs are all set to amp up your celebration!

Photo Booths

A photo booth is a wonderful way to add a great deal of fun to your big day! We offer the photo booth in both an open and closed booth configuration, and the machines are easily customized to include your own unique monogramming, wedding date or other message to include with each strip. The devices can also be branded with corporate logos for business events, and every client rental includes a memory book as well as a DVD copy of all photos from the event.

Lighting

You have the opportunity to showcase an abundance of beauty throughout your wedding with our lighting services! We have a full arsenal of lighting effects that will just wow you and your guests. From dance floor washes, strobe lights, to moon flower lighting, LED up-lighting, Scanners, customized monogrammed "GOBO's", to a Star-Field Nebula displayed on ceiling, wall, or floor; You will be impressed as well as your guests with our lighting options.
Your wedding deserves to be a fantastic experience! By utilizing our services, you can ensure that yours will be.
View Advice for Creating an Amazing Houston Wedding Reception
If you are ready to book these services for your own big day, please get in touch with us here at DJ Dave Productions! As a wedding DJ in Houston, Texas, we would be thrilled with he opportunity to be a part of your nuptials!