Your first dance is a more than unique moment in your life – so you definitely want to make it stand out. How to wow your guests and create a first dance that's special from all points of view? We have some tips for you – so read on if you need a bit of inspiration.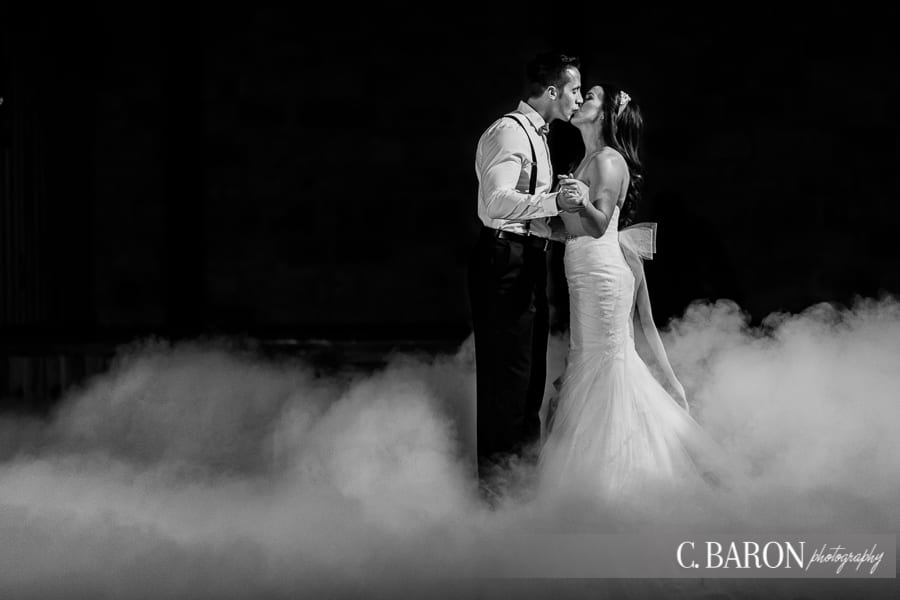 Choose a song that's all about you. The best way to ensure your first dance is special is by choosing a song that's utterly and uniquely you. For some, it may be all about Sinatra's Fly Me to the Moon, for others, it may be Missy Elliot's Get Your Freak On. Remember, this is your wedding and all of its elements should mirror you and who you are.
You don't have to stick to one song only. If you can't decide, or if you simply believe more than one songs will be more representative of you and your love story, blending multiple songs into one is a great idea. Plus, this is a great opportunity to add a bit of slow romanticism and jolly energy into your first wedding dance!
You don't have to be on your own. In fact, flash-mob wedding dances are increasingly popular among couples who want to create a totally unique moment. This is a wonderful opportunity for those of you who want to show your wedding party how much they mean to you – so why not create a fun, original moment people will always remember?
Still looking for a wedding DJ who has lots of experience and attention to detail? Come visit DJ Dave Productions, learn more about our services, and allow us to be there for you with the best music there is. Both you and your guests will have the time of your lives with our entertainment!