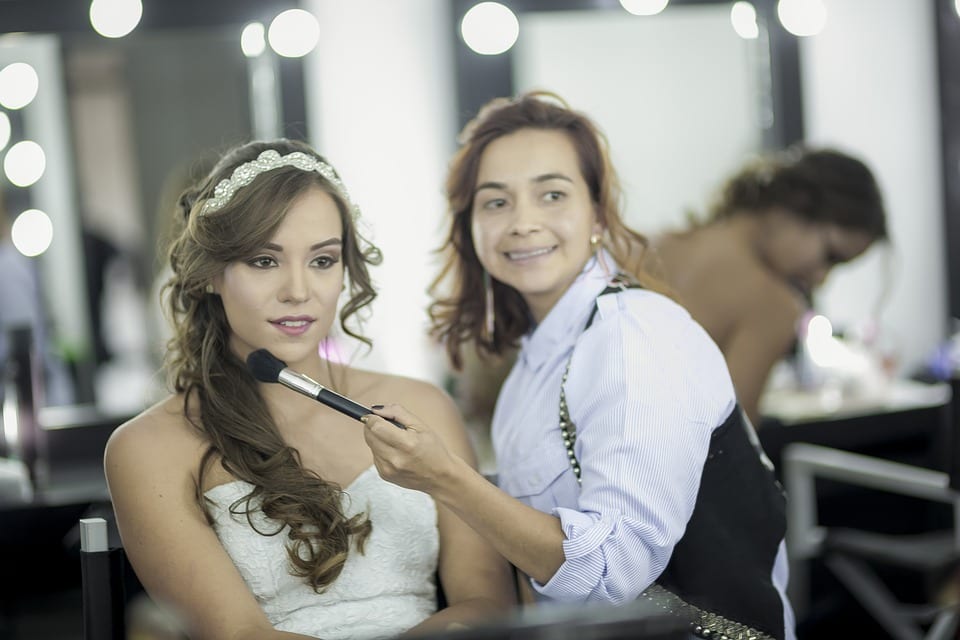 You will certainly want to look your best on your wedding day! After all, your big day is a once in a lifetime event, and you won't want to appear anything less than "picture perfect". The best hair, stunning makeup, a gorgeous gown; each detail is of importance to create your beautiful bridal look!
Take a Look at Tips to Prepare You for Your Engagement Photo Session
Are you aware of how you can go about preparing yourself to look your best for your own wedding day?
We believe that every bride should showcase a great deal of beauty on her big day! That's why, here at DJ Dave Productions, as Houston wedding DJs, we have gathered some beauty tips to keep in mind for your own wedding day. Would you like to discover what these tips are? If so, be sure to read on:
Hair Treatments

There are many wonderful ways that we can enhance our appearance, especially our hair. From bleach to hair dye, our locks go through a lot to look beautiful or unique. When we overtreat our hair with harsh chemicals, it begins to break from the damage. When it comes to your wedding day, it's crucial that your hair looks healthy! You can make use of conditioning treatments, such as Aragon oil or natural remedies, that will leave your hair looking healthy, shiny, and magnificent. Take the time to treat your hair before your big day, especially if it undergoes a lot of colorings.

Beauty Rest

Not every beauty trick needs to put a damper on your wallet. Sometimes it all comes down to good old fashioned sleep! They don't call it "beauty rest" for no reason. Ensuring that you have an adequate amount of sleep before your big day offers so many benefits, such as time for your skin to rejuvenate, prevents bags under your eyes, reduces puffiness, as well as gives you a feeling of refreshment and liveliness. Beauty rest is the perfect way to look healthy and add a little spark to your persona on your wedding day!

Glowing Skin

There are so many ways that our skin can be damaged. It is our defense against all, yet keeping it healthy and blemish free definitely takes work. You can avoid rough and dry looking skin with proper moisturizer and moisturizing habits. In addition, protect your skin from the harmful sun rays with sunscreen. When you apply your makeup for the day, don't forget to properly wash it off when the day is done. Leftover makeup can damage the skin, as well as cause blemishes. Proper skin care will have you glowing on your big day!
All the makeup in the world and flashy clothing can't beat a polished looking you! These are just a few beauty tips that you will want to keep in mind for your own wedding day.
View the Top Celebratory Ways to Exit Your Wedding
Are you ready to continue on with planning your own big day by hiring a wedding DJ in Houston, Texas? If so, please contact us here at DJ Dave Productions, as we would be elated with the opportunity to be a part of your nuptials!
Photo Source: https://pixabay.com/ – erikac1507