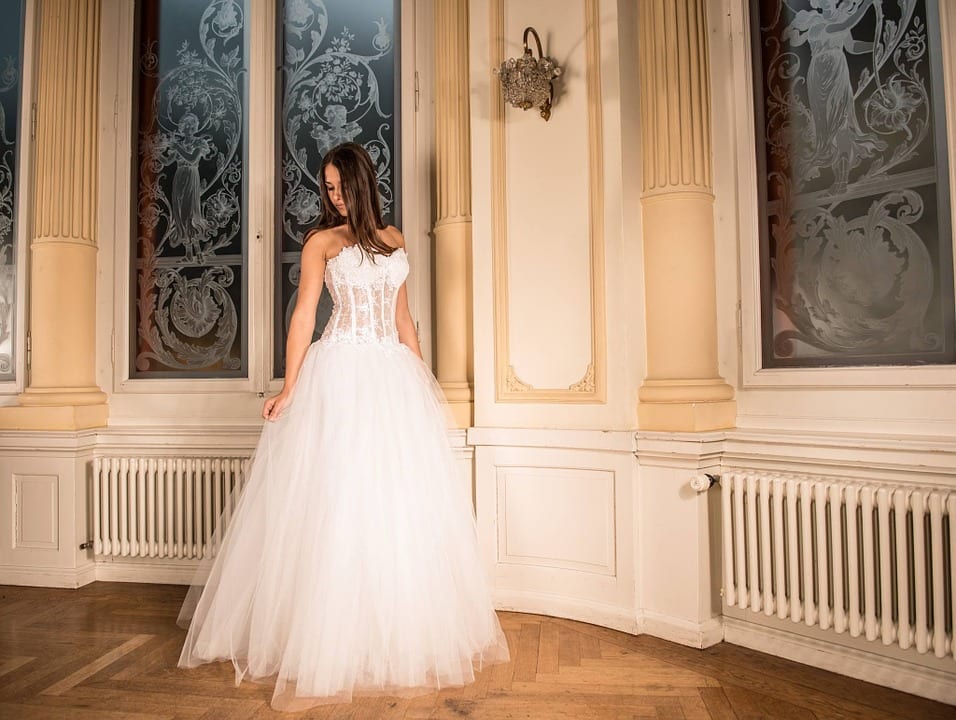 Being a bride to-be is truly exciting, as you are now planning your wedding, and taking part in so many festive activities. One of the most exhilarating aspects of your wedding planning will be searching for your dream dress. From browsing many styles and details, you will want to ensure that your gown is all that you ever dreamed it would be.
Take a Look at Reasons to Have a Photo Booth at Your Wedding
However, are you aware of some great shopping tips to assist you in finding your perfect wedding dress?
We believe that every bride should flaunt a great deal of style down the aisle! That's why, here at DJ Dave Productions, as Houston wedding DJs, we have gathered some wedding dress shopping tips that you will want to keep in mind. If you are all set to discover what these tips are, be sure to continue reading:
Prepare Your Bridal Beauty

As a bride, you most likely have a specific look that you will be presenting on your big day. If possible, it would be great to schedule your make-up and hair trial prior to your wedding dress appointment. Being all dolled up will assist you in getting a feel for the entire picture of how you will appear on your big day, which will overall help you in choosing your dream gown. Also, this will help to know where the best placement for your wedding veil should be.

Choose Your Shoes

While some bride's shoes are rarely seen, others can be more prominent depending on the dress that is chosen. It is a great idea to choose your shoes before you go wedding dress shopping. While your dress can obviously be altered in length to complement the height of your shoes, your dress shopping can come a little easier if you already know what you plan on wearing. From shoe color to style, you can find a gown that best suits the shoes that you have chosen. Most importantly, make sure your shoes are entirely comfortable!

Consider Your Entourage

You may have many family members and friends who would like to accompany you as you try on dresses. However, more is not always merrier. Too many options can begin to cloud your own vision, interests and thoughts, and that is certainly not ideal. Take careful consideration as to who you would like to bring along with you, as you will want nothing but positivity for your experience.
Every bride deserves to find the wedding gown that best complements her interests and her body! These are just a few tips to assist you with shopping for yours.
View Beauty Tips for Your Wedding Day
In addition to purchasing your wedding dress, you will also need to hire a wedding DJ in Houston, Texas! So, please contact us here at DJ Dave Productions, as we are all set to be yours.
Photo Source: https://pixabay.com/ – GloriaAgostina