Your wedding is such an amazingly unforgettable event in your life! Beautiful, romantic by definition and full of hope, joy and laughter, your wedding will be absolutely memorable – both for you and for your guests as well.
How to create a first dance moment nobody will ever forget? We have some tips for you – so read on if you want to learn more and plan the perfect dance!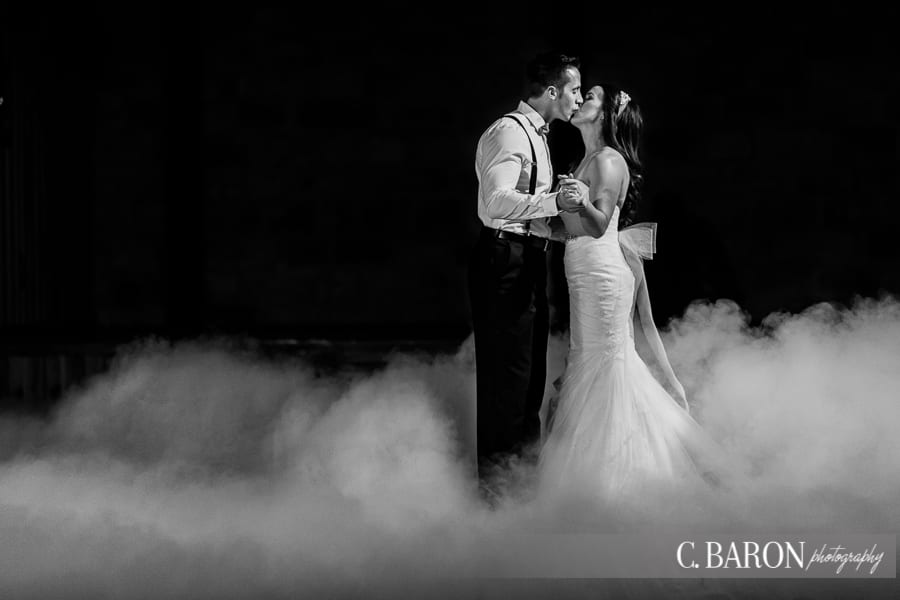 Choose a song that truly means something for you. Believe us, it will make for at least 50% of the entire moment. Talk to your significant other, discuss your musical tastes, see what song suits you and your relationship – and then double-listen to it to make sure it's wedding (and grandma!)-adequate.
Don't be afraid. Most couples have zero dancing experience when they step inside the circle and dance for the first time as husband and wife. Sure, you might be anxious (and you have all the right to!) – but leave all those fears aside and enjoy the moment. It is a once-in-a-lifetime kind of thing, so you better seize every second of "fame" it offers you!
Practice really does make perfect. Take your fiancé, learn some basic dance steps, add a swirl to the mix and then repeat! Soon enough, you will be a lot better than you ever thought you could be on the dance floor!
Involve the other people. Want to make for a grand first dance finale? End it by inviting everyone else on the dance floor! Guests will absolutely love it that you made them part of this really special moment!
DJ Dave Productions provides high-quality wedding DJ services in Texas. Come visit our website, learn more about us and our pledge for uniqueness, contact us and let's talk about your wedding day music! You will never regret having chosen us!