There is no doubt that the Bridal Extravaganza can be overwhelming, especially if you don't know what to expect. There are hundreds of vendors in one area trying to sell you on their services. There are plenty of prizes, specials galore, and you'll even find a few drinks and more. It can be a great experience and so many ideas and inspiration can be shared!
The Bridal Extravaganza is held at the George R Brown Convention Center in Houston twice a year. Each Summer and Winter many wedding vendors come together to help brides with anything they may need.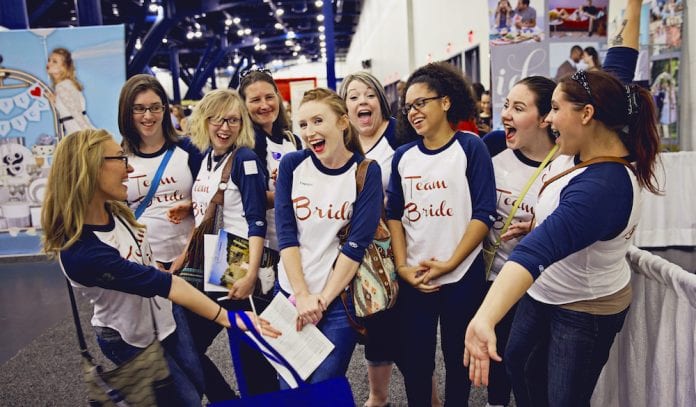 Follow these 4 tips to make your Bridal Extravaganza experience one you won't forget!
1. Dress Comfortably!! There are at least 10 rows of wedding goodness, there is no doubt you will be doing lots of walking. Wear the right shoes and pick an outfit that makes you feel good!
2. Bring your friends and family! Bring along your favorite people or your wedding party. It's a great way to get everyone out, about, and hanging out. They are always great help and you can't go wrong with a girl's day out! The more you bring the merrier!
3. Don't rush your decision! The specials will sound great, but don't be afraid to take all the information you receive back home and weigh out your options before finalizing a decision!
4. Relax and enjoy yourself! As a bride you are constantly stressed about what comes next. Take this opportunity to enjoy the experience and most importantly enjoy being a bride while it lasts.
Come join us on July 21st and July 22nd 2018 for everything wedding related. Find your vendors. Gain inspiration, or just come for the fun!
Don't forget to stop by DJ Dave Productions for your DJ and Lighting Needs!
See You There!