Come join us at another fabulous Open house at this new breath-taking venue on March 3rd, 2019 from 12pm to 4pm!
What used to be the Old Crown Plaza is now the Grand Tuscany Hotel. An upscale renovation with everything you could imagine!
This is the perfect opportunity to see all they have to offer and see if this venue is the perfect fit for your Wedding Day!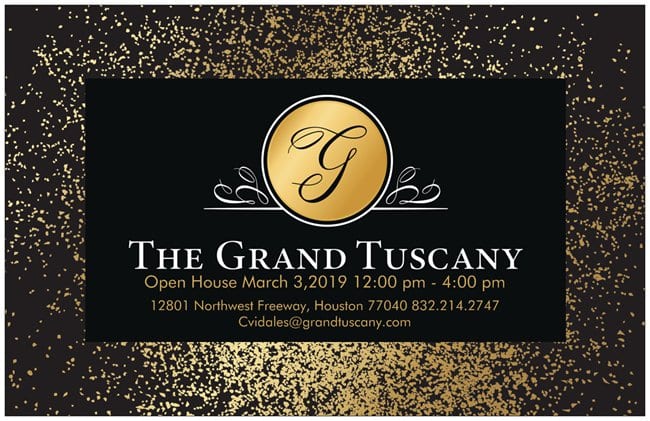 If you are looking for an Elegant Venue that you can turn into your dream wedding day, then this may be the venue for you!
Not only will you be able to tour their new space but there will be vendors from caterers with yummy samples, photographers with images galore to view, DJ's playing their favorite jams, and everything in between! And they all have one thing in common… they want to help you plan the wedding day of your dreams!
You won't want to miss this!!
Here's a glimpse of their Grand Courtyard! https://www.dropbox.com/s/qjhquca8sm3c7ek/Video%20Jan%2005%2C%2009%2015%2055.mov?dl=0
We Can't Wait, Can You?
With free valet parking, We Hope To See You There!!