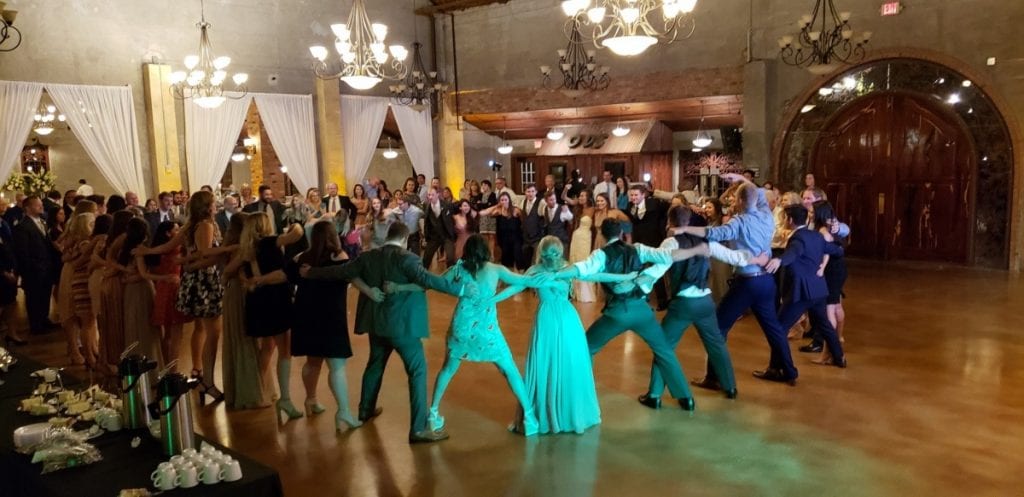 Your wedding will be quite the celebration! A heartfelt ceremony, delicious cuisine, dancing the night away; you and your guests will certainly have a wonderful time.
Take a Look at How to Make a Grand Entrance into Your Wedding Reception
However, there are some creative ways in which you can entertain your wedding guests aside from dancing. Are you aware of what they are?
We believe that every wedding should showcase a great deal of fun! That's why, here at DJ Dave Productions, we have gathered some ways that you can entertain your own wedding guests. If you are ready to become inspired, be sure to continue reading:
A Photo Booth. You can really amp up the fun at your wedding by showcasing a festive photo booth! Your guests can adorn themselves with some goofy props, such as oversized glasses, hats, and boas, and let their fun sides shine while capturing celebratory images. In addition, the reel of photos that they will be presented with will pose as the perfect wedding favors!
Lawn Games. If you are having an outdoor wedding, or if your indoor venue has an adequate amount of space, you can have lawn games present. Corn hole, giant Jenga, the ring toss; there are an array of fun games that you could choose to showcase, ensuring that guests of all ages are thoroughly entertained.
A Caricature Artist. By booking a caricature artist for your big day, you can allow your guests to take part in a fun activity, leaving them with a cherished memory from your celebration. From individual drawings to group portraits, you guests will certainly enjoy this unique form of entertainment.
With wonderful entertainment, your wedding will certainly thrive! These are just a few options that you could choose to showcase on your own big day.
View Song Ideas for Your Wedding Bouquet Toss
In addition, if you are still seeking a wedding DJ in Houston, Texas to provide wonderful entertainment for your own celebration, please contact us here at DJ Dave Productions. As a Houston wedding DJ, we are all set to bring your big day to life.