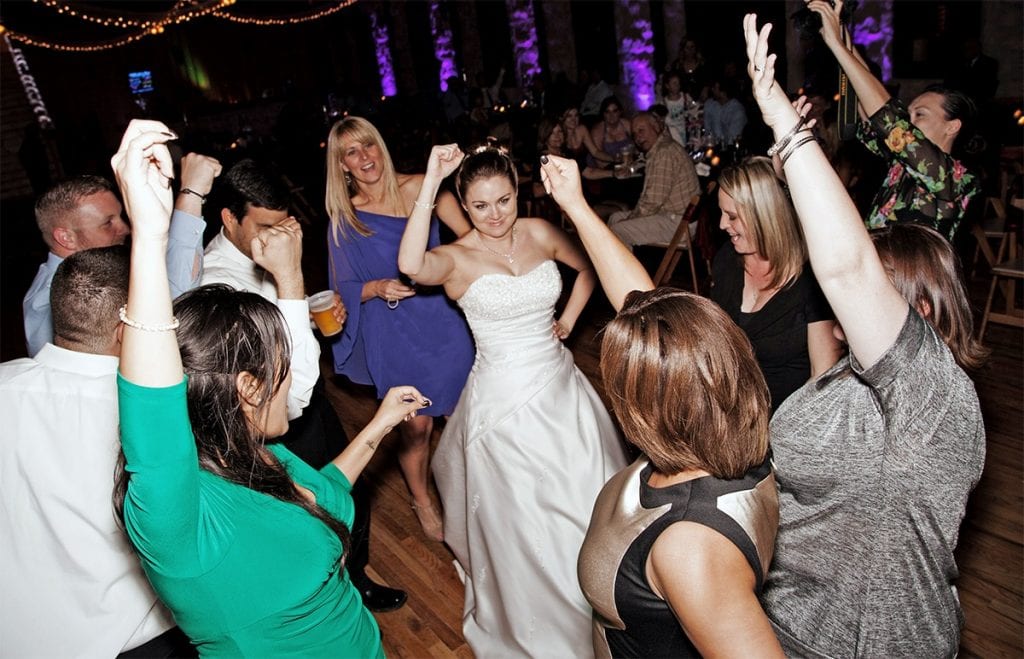 So many events will comprise your wedding reception! After all, a wedding is such a celebratory event, and certainly deserves to showcase a great deal of fun for both you and your guests. While you will present delicious cuisine and gorgeous decorations, there is one element that you won't want to forget, and that's your music!
Gorgeous Father-Daughter Dance Song Suggestions
Have you started planning the music for your wedding reception yet?
We believe that every event within a wedding should be accompanied by great music! That's why, here at DJ Dave Productions, we have gathered some song inspiration that you could choose for the events within your own wedding reception. If you are ready to become inspired, be sure to continue reading:
The Romantic First Dance. Your first dance as a newlywed couple will be one of the most romantic events that will occur within your wedding reception. If you prefer a traditional sound, consider a song such as At Last by Etta James. Or, for a more modern appeal, All of Me by John Legend would be a great song choice.
The Festive Tosses. All of the single ladies and gentlemen attending your big day will gather for your bouquet and garter tosses, in hopes to be the next to wed. These celebratory events should be accompanied by some festive tunes! For your bouquet toss, Single Ladies by Beyoncé would be an ideal song choice. And, for your garter toss, consider the song Foxey Lady by Jimi Hendrix.
The Cake Cutting Ceremony. A festive song to accompany your wedding cake cutting ceremony will certainly accentuate the moment. Add some sweetness to the moment with a song such as Sugar, Sugar by the Archies. However, if you plan on smashing cake into your partner's face, Hit Me with Your Best Shot by Pat Benatar would be a more fitting song choice.
Want a Special Moment for Your Wedding Party? These Songs Are Perfect!
Every wedding reception should showcase great music! These are just a few songs that you could choose for the events within your own wedding reception. If you are all set to book your wedding DJ in Houston, Texas, please contact us here at DJ Dave Productions. We would be honored with the opportunity to be your Houston wedding DJ.