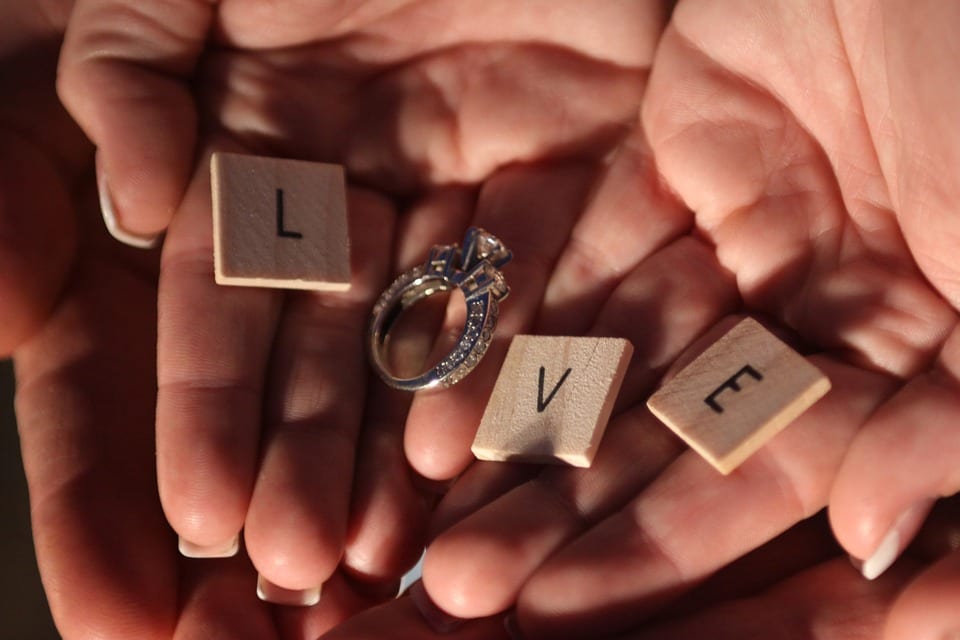 Are you preparing to take part in an engagement photo session? If so, congratulations! Choosing to spend the rest of your life with someone is a huge decision that you have certainly given much consideration to. The person that you are now engaged to means the world to you, and you have decided that you want to spend the rest of your life with them. Now that you and your partner have made the promise to marry each other, you can celebrate your wonderful engagement with an engagement photo session.
Take a Look at the Top Celebratory Ways to Exit Your Wedding
This is the perfect opportunity to capture truly beautiful photos of you and your fiancé! Do you want your engagement pictures to turn out their absolute best? Then, there are a few ways you can prepare yourself to ensure that your photos are perfect.
We believe that every couple should be presented with beautiful engagement photos! That's why, here at DJ Dave Productions, as Houston wedding DJs, we have gathered some tips to assist you with preparing for your engagement photo session. Would you like to discover what these tips are? If so, be sure to read on:
Become Comfortable

One of the most important parts of an engagement photo session, other than having stunning photos, is the opportunity to get familiar with your photographer before your big day. Scheduling an engagement photo session already lines you up with a photographer for your wedding that you can be comfortable with and understands your relationship dynamic, as they have been there since you first became engaged. You both have the chance to get a feel for each other's personality and style. You can connect with your photographer on a personal level. This can have you feeling more comfortable about your photographer and their photography skills and relieve any stress you may have had about your wedding photos.

Plan the Details

As you and your photographer begin to develop an understanding about each other, you both can sit down and create a plan for your engagement photos. Take a second and imagine your engagement photos. What do want to see reflected within them? From the location to the timeline, you can develop the perfect outcome. Some couples want spring blossoms in their photos, while others may want darling snowflakes. Next, you can scout locations to discover which would create the best backdrop for your images. Also, think about spots that hold a special meaning to you and your partner, such as where your proposal took place, your first date, or even where you first kissed. These spots, as well as your timeline, can help you create the perfect engagement photos.

Choose Ensembles

The background and theme of your engagement photos are extremely important. However, there are other elements that should also receive careful consideration. When you view your engagement photos, your eyes will go straight to you and your partner. So, planning the perfect wardrobe for your photo session is crucial. As you begin debating which clothes will shine within your photos, you should consider choosing clothes that you and your partner feel comfortable in, as they will provide you with a confidence boost and allow you to appear natural within your photos. It's also important to choose clothes that will translate well on camera, such as neutral colors or pastels. Many different textures may not communicate well on camera, so straying from an ensemble that features multiple colors of fabrics and patterns would be best. As you begin laying out potential outfits, keep in mind that your clothing is your opportunity to express your personality. We recommend solid colors, accessories, such as a stunning necklace, scarf, hats or even an umbrella. Don't forget about the shoes too!
Taking steps to ensure your photos turn out beautifully will cause you and your fiancé to fall in love with them. These are just a few tips to assist you with planning your own engagement photo session.
View How to Play the Shoe Game at Your Wedding
Are you now engaged and looking to hire a wedding DJ in Houston, Texas? If so, please get in touch with us here at DJ Dave Productions, as we would be excited with the opportunity to be yours!
Photo Source: https://pixabay.com/ – BattershellTactical